Benedictory Verses for Shower of Blessings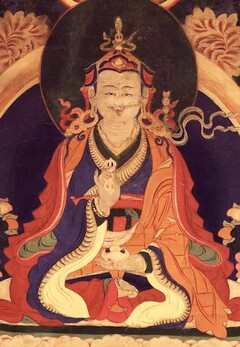 Further information:
Benedictory Verses for Shower of Blessings Guru Yoga
by Jamyang Khyentse Chökyi Lodrö

Oṃ svasti.
This Shower of Blessings guru practice,
Which includes the Seven Vajra Lines prayer
To the Mahāguru Padmasambhava,
Distils the wisdom of an adept and lord of yogis.
Let the snow mountain of virtue that accrues
From the wholesome deed of having it printed
Be shared among all beings, who are as infinite as space.
Through this, may we all gain the splendour of liberation
And swiftly attain the level of Padmasambhava.
Chökyi Lodrö, who holds of the name of a Khyentse incarnation, spoke these words as benedictory verses for this publication.
| Translated by Adam Pearcey with the generous support of the Khyentse Foundation and Tertön Sogyal Trust, 2020.