Translations of Tibetan Buddhist Texts
English | Deutsch | Español | Français | Italiano | Nederlands | Português | 中文 | བོད་ཡིག
Lotsawa* House is a library of over 1000 texts by more than 100 authors
From 40 translators and teams, working with lamas, khenpos, geshes, editors, designers and many more.
---
NEW: Fundraising Appeal
Do you find our site useful? If so, please consider supporting us with a regular donation of as little as $2 per month on Patreon. We rely entirely on the generosity of our donors to continue our work of translating important, interesting and inspiring texts from the Tibetan Buddhist tradition and making them freely available "on the House."
---
Latest translation
Added 19 October 2017
The Sun of Ambrosial Wisdom: A Guru Yoga of Dharmarāja Sakya Paṇḍita
Dilgo Khyentse Rinpoche (1910–1991) composed separate outer, inner and secret guru yoga practices with the great scholar, Sakya Paṇḍita Kunga Gyaltsen (1182–1251) as their object. Here is the outer practice, complete with visualization, prayer and mantra recitation, in which the focus is on Sakya Paṇḍita as inseparable from Mañjuśrī.
---
More recent additions
September–October 2017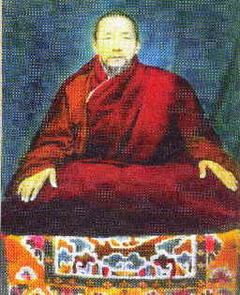 The Lion's Roar of Definitive Meaning: A Difficult Point concerning Samaya | Samaya
In this short piece of advice, written in verse, Dzogchen Khenpo Yönten Gönpo (1899–1959) explores samaya (Tib. dam tshig) from the definitive or ultimate perspective, according to which all commitments are perfectly maintained by realizing the true nature of phenomena. Read text >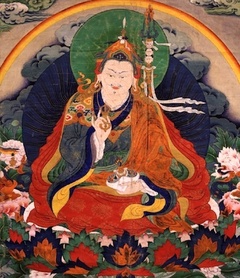 Cloudbanks of Blessings—A Prayer Recounting the Eleven Deeds of the Life and Liberation of the Guru from Uḍḍiyāna | Guru Rinpoche Prayers
A prayer to Guru Rinpoche recounting eleven significant deeds in his life: 1) forming the enlightened intention to tame beings, 2) descending into the lotus flower, 3) spontaneously taking birth, 4) enjoying the pleasures of a prince, 5) taking ordination, 6) practicing various austerities, 7) overcoming Māra's hosts, 8) attaining complete awakening, 9) turning the wheel of the Dharma, 10) engaging in yogic disciplines, and 11) hiding terma treasures to spread the Dharma far and wide. Read text >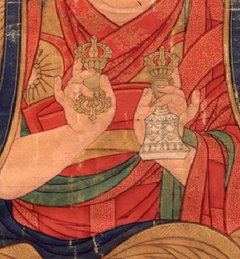 A Brief Guide to Samaya Commitment | Samaya
In this brief guide to samaya (Tib. dam tshig), Lala Sonam Chödrup (1862–1944) uses the example of receiving a Mañjuśrī empowerment to explain some of the most important commitments related to enlightened body, speech and mind. Read text >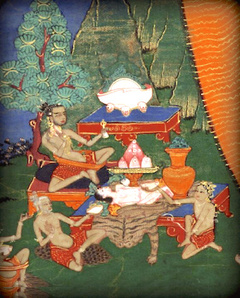 Sweet Droplets of the Honey of Accomplishment: A Concise Explanation of the Indispensable Points of the Feast-Gathering | Tsok
In this brief guide, the great master Tsele Natsok Rangdrol (b. 1608) introduces the practice of tsok (Skt. gaṇacakra) or the feast-gathering. In the text's five sections, he explains: 1) the essence of gaṇacakra; 2) its literal meaning; 3) its various types; 4) how to practise it; and 5) the benefits to be gained. Read text >
---
Highlight from the archive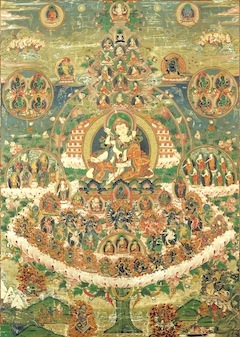 A Profound Concentration of Nectar: Essentialized Stages of Visualization for the Preliminary Practices of the Heart Essence of the Vast Expanse (Longchen Nyingtik) | Ngöndro
This guide to the stages of visualization for the Longchen Nyingtik preliminary practices (sngon 'gro) is, as Jamyang Khyentse Wangpo himself puts it, "brief, clear and essential." Some of its instructions differ slightly from those given by Patrul Rinpoche, so that it represents a distinct commentarial tradition. Read text >
---
Read texts for free online
Explore our archives, searching by topic or author:
Or simply click on the links in the main menu
Download them for your e-reader
Every text on this site is freely downloadable in EPUB for iPad, iPhone, Android, etc., MOBI for Amazon Kindle, or PDF format


Look for the icons at the end of any text. You can also download an entire collection of texts on a given topic or by a given author.
---
* Lotsāwa ལོ་ཙཱ་བ་; lo tsā ba n. Title used for the native Tibetan translators who worked together with Indian scholars (or paṇḍitas) to translate the major buddhist texts into Tibetan from Sanskrit and other Asian languages. It is generally believed that it originated from a corruption of the Sanskrit lokacakṣu, literally meaning "eyes of the world". See also paṇḍita.