Translations of Tibetan Buddhist Texts
English | Deutsch | Español | Français | Italiano | Nederlands | Português | 中文 | བོད་ཡིག
Lotsawa* House is a library of over 1000 texts by more than 100 authors
From more than 40 translators and teams working with lamas, khenpos, geshes, editors, designers and many more.
---
Fundraising appeal
Do you find our site useful? If so, please consider supporting us with a regular donation of as little as $2 per month on Patreon. We rely entirely on the generosity of our donors to continue our work of translating important, interesting and inspiring texts from the Tibetan Buddhist tradition and making them freely available "on the House."
---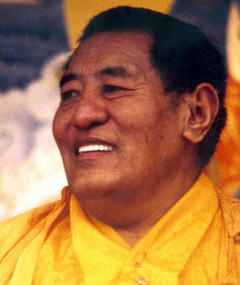 Latest translation
Added 18 April 2018
A Yogi's Song of Happiness: The Melody that Brings Universal Auspiciousness and Fulfilment
| Songs
Khenchen Jigme Phuntsok (1933–2004), one of the most significant Tibetan Buddhist teachers of recent times, composed this short song spontaneously in 1999. In it, he expresses the joy of leading the fortunate life of a Dzogchen yogi.
---
More recent additions
April 2018
The Sound of the Divine Drum: Advice at a Time of Victory | Songs
Khenchen Jigme Phuntsok (1933–2004) sang this doha spontaneously during a gathering in 1996, at a time when various outer, inner and secret obstacles had been overcome. The text stresses the importance of meditating on Dzogchen, cultivating bodhicitta, maintaining ethical discipline, and having a positive basic character. Read text >
A Practice of Paying Homage and Making Offerings to the Sixteen Elders | Sixteen Arhats
Written at the behest of the Third Nyidrak Rinpoche, Jigme Lingpa's text takes the verses attributed to Śākyaśrībhadra as a basis and adds a few verses at the beginning and end. Read text >
A Brief Practice of Paying Homage and Making Offerings to the Sixteen Elders | Sixteen Arhats
The longer of two ritual texts by Jamyang Khyentse Wangpo (1820–1892) featuring the sixteen arhats, this liturgy is based on the popular verses attributed to Śākyaśrībhadra and is included in recent editions of the extensive Nyingma Kama (bka' ma shin tu rgyas pa). Read text >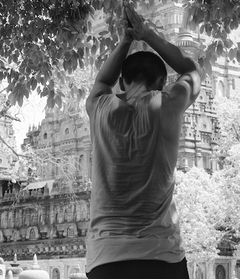 Gathering Auspiciousness: A Prayer of Aspiration before the sacred Mahābodhi Temple and its Imagery in Magadha, Land of the Āryas | Pilgrimage
The great Jamyang Khyentse Chökyi Lodrö (1893–1959) composed this prayer of aspiration during a visit to the Mahābodhi temple in Bodhgaya in January 1958. It combines an invocation of and homage to Buddha Śākyamuni with an aspiration to attain enlightenment at the Vajra Seat in future. Read text >
---
Highlight from the archive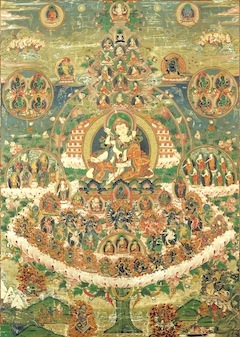 A Profound Concentration of Nectar: Essentialized Stages of Visualization for the Preliminary Practices of the Heart Essence of the Vast Expanse (Longchen Nyingtik) | Ngöndro
This guide to the stages of visualization for the Longchen Nyingtik preliminary practices (sngon 'gro) is, as Jamyang Khyentse Wangpo himself puts it, "brief, clear and essential." Some of its instructions differ slightly from those given by Patrul Rinpoche, so that it represents a distinct commentarial tradition. Read text >
---
Read texts for free online
Explore our archives, searching by topic or author:
Or simply click on the links in the main menu
Download them for your e-reader
Every text on this site is freely downloadable in EPUB for iPad, iPhone, Android, etc., MOBI for Amazon Kindle, or PDF format


Look for the icons at the end of any text. You can also download an entire collection of texts on a given topic or by a given author.
---
* Lotsāwa ལོ་ཙཱ་བ་; lo tsā ba n. Title used for the native Tibetan translators who worked together with Indian scholars (or paṇḍitas) to translate the major buddhist texts into Tibetan from Sanskrit and other Asian languages. It is often said that it derives from the Sanskrit lokacakṣu, literally meaning "eyes of the world". See also paṇḍita.