Translations of Tibetan Buddhist Texts
English | Deutsch | Español | Français | Italiano | Nederlands | Português | 中文 | བོད་ཡིག
Lotsawa* House is a library of over 1500 Tibetan Buddhist texts by more than 150 authors.
From more than 50 translators and teams working with lamas, khenpos, geshes, editors, designers and many more.
---
Fundraising appeal
Do you find our site useful? If so, please consider supporting us with a regular donation of as little as $2 per month on Patreon. We rely entirely on the generosity of our donors to continue our work of translating important, interesting and inspiring texts from the Tibetan Buddhist tradition and making them freely available "on the House."
---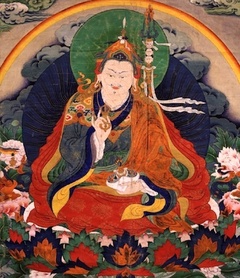 Latest major translation
Added 15 February 2019
Garland of Night-Blooming Water Lilies: A Commentary on the Guru Siddhi Mantra
| Mantra
In this short text, Dodrupchen Jigme Tenpe Nyima (1865–1926) offers a profound explanation of the individual syllables of Padmasambhava's famous Vajra-Guru Mantra in colloquial language that is concise and easy to understand. The text is explicitly aimed at 'town-dweller mantrins' who mistakenly confuse the fundamentals of Secret Mantra.
---
More recent additions
February 2019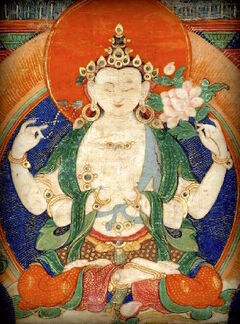 Praise of Noble Avalokiteśvara | Avalokiteśvara
This commonly recited praise of Avalokiteśvara is often referred to as the Po Praise, because almost every line of the Tibetan ends with the syllable 'po'. It was composed by the Kashmiri nun Lakṣmī, known to Tibetans as Gelongma Palmo, who is said to have cured herself of leprosy through fasting practice (Nyungné). Read text >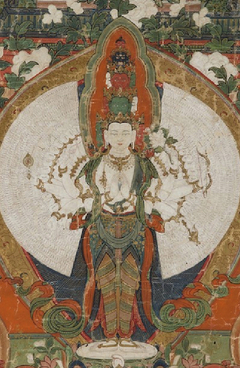 Excellent Intention: A Simple Fasting (Nyungné) Ritual | Fasting Ritual
Rigdzin Jigme Lingpa (1730–1798) composed this brief and simple fasting ritual (smyung gnas) particularly for the sake of those lay practitioners who might be unable to comprehend the more complex liturgy of the standard practice in Bhikṣuṇī Lakṣmī's tradition. The two-day ritual centres on taking and maintaining the eight vows of sojong and paying homage to Avalokiteśvara. Read text >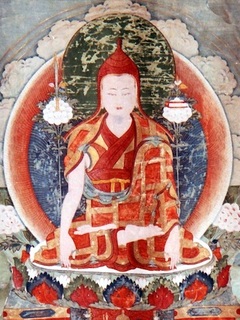 Guru Yoga of the Great Omniscient One, Longchenpa | Guru Yoga
This is the shorter of two practices of guru devotion focusing on Longchen Rabjam (1308–1364)—referred to here as Kunkhyen Chenpo, the Great Omniscient One—composed by Shechen Gyatsab Gyurme Pema Namgyal (1871–1926). Read text >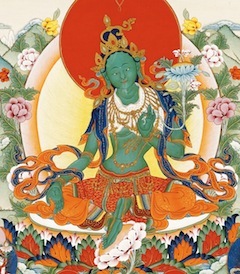 A short eight-line prayer to Tārā in the recognition that she and her twenty-one forms are none other than pure awareness and its manifestations by the First Alak Zenkar Pema Ngödrup Rolwe Dorje (1881-1943). Read text >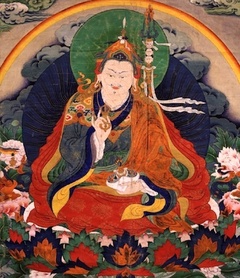 A Synopsis of Guru Padmasambhava's Life | Guru Rinpoche Prayers
An eight-line prayer to Guru Padmasambhava that incorporates the shortest possible summary of his life and an aspiration for rebirth on the Glorious Copper-Coloured Mountain. Read text >
---
Highlight from the archive
A Song of Amazement Inspired by Practice Experience | Meditation
This song of amazement originates in a vision that Sera Khandro had while staying in retreat at Nyimalung in Amdo at the age of twenty-nine. The text is her response to the spirits and demons who appeared to her, asking what she was doing. Read text >
---
Read texts for free online
Explore our archives, searching by topic or author:
Or simply click on the links in the main menu
Download them for your e-reader
Every text on this site is freely downloadable in EPUB for iPad, iPhone, Android, etc., MOBI for Amazon Kindle, or PDF format


Look for the icons at the end of any text. You can also download an entire collection of texts on a given topic or by a given author.
---
* Lotsāwa ལོ་ཙཱ་བ་; lo tsā ba n. Title used for the native Tibetan translators who worked together with Indian scholars (or paṇḍitas) to translate the major buddhist texts into Tibetan from Sanskrit and other Asian languages. It is often said that it derives from the Sanskrit lokacakṣu, literally meaning "eyes of the world". See also paṇḍita.