Translations of Tibetan Buddhist Texts
English | Deutsch | Español | Français | Italiano | Nederlands | Português | 中文 | བོད་ཡིག
Lotsawa* House is a library of over 1500 texts by more than 100 authors
From more than 40 translators and teams working with lamas, khenpos, geshes, editors, designers and many more.
---
Fundraising appeal
Do you find our site useful? If so, please consider supporting us with a regular donation of as little as $2 per month on Patreon. We rely entirely on the generosity of our donors to continue our work of translating important, interesting and inspiring texts from the Tibetan Buddhist tradition and making them freely available "on the House."
---
Latest translation
Added 13 June 2018
The Key Points of Trekchö, Thorough Cut
| Dzogchen
The great Nyingma master Mipham Rinpoche wrote this brief, versified Dzogchen instruction in 1893/4. In it he outlines the key points of Trekchö (khregs chod) or 'Thorough Cut' practice by means of an explanation of the four ways of leaving things as they are (cog bzhag bzhi).
---
More recent additions
June 2018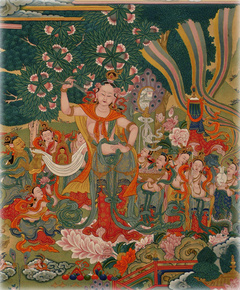 The White Lotus: In Praise of Lumbinī | Pilgrimage
Jamyang Khyentse Chökyi Lodrö composed this beautiful poem in praise of Lumbinī, the site of Buddha's birth and a major place of pilgrimage, when he visited there in the late 1950s. Read text >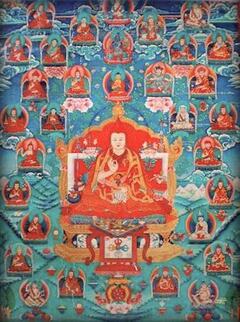 Gateway for the Faithful: A Supplication Recalling the Lives and Liberation of Kyabje Trulshik Rinpoche, Ngawang Chökyi Lodrö' | Prayers
A supplication prayer that recalls the thirty previous incarnations of Kyabje Trulshik Rinpoche Ngawang Chökyi Lodrö (1924–2011) and their major accomplishments, as well as the master's own life and future emanations. Read text >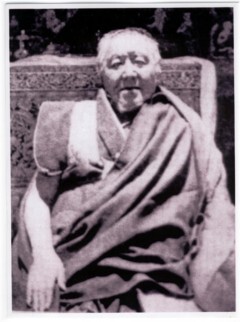 Prayer to the Successive Lives of the Great Trulshik 'Destroyer of Delusion' | Prayers
A short prayer to the previous incarnations of the famous tertön Trulshik Dongak Lingpa (1862–1922), also known as Kunzang Tongdrol Dorje, rediscoverer of the Yangti Nakpo cycle of Dzogchen teachings. Read text >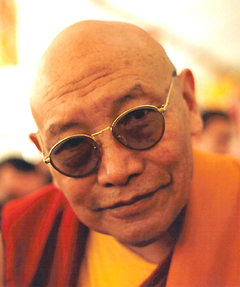 Advice for Tenzin Jamchen | Advice
Kyabje Trulshik Rinpoche composed this short verse instruction on relative and absolute bodhicitta at the request of the English monk, Tenzin Jamchen (Sean Price). Read text >
---
Highlight from the archive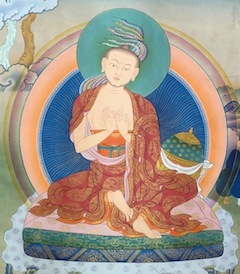 Four Great Logical Arguments of the Middle Way | Middle Way
This section of Gateway to Learning (mkhas 'jug) explains the so-called "Four Great Logical Arguments of the Middle Way" (dbu ma'i gtan tshigs chen po bzhi), which are: 1) investigation of the cause: the Diamond Splinters; 2) investigation of the result: refuting existent or non-existent results; 3) investigation of the essential identity: 'neither one nor many'; and 4) investigation of all: the Great Interdependence. This translation also includes some comments from Khenpo Nüden's celebrated commentary. Read text >
---
Read texts for free online
Explore our archives, searching by topic or author:
Or simply click on the links in the main menu
Download them for your e-reader
Every text on this site is freely downloadable in EPUB for iPad, iPhone, Android, etc., MOBI for Amazon Kindle, or PDF format


Look for the icons at the end of any text. You can also download an entire collection of texts on a given topic or by a given author.
---
* Lotsāwa ལོ་ཙཱ་བ་; lo tsā ba n. Title used for the native Tibetan translators who worked together with Indian scholars (or paṇḍitas) to translate the major buddhist texts into Tibetan from Sanskrit and other Asian languages. It is often said that it derives from the Sanskrit lokacakṣu, literally meaning "eyes of the world". See also paṇḍita.