Translations of Tibetan Buddhist Texts
English | Deutsch | Español | Français | Italiano | Nederlands | Português | 中文 | བོད་ཡིག
Lotsawa* House is a library of over 1000 texts by more than 100 authors
From 40 translators and teams, working with lamas, khenpos, geshes, editors, designers and many more.
---
NEW: Fundraising Appeal
Do you find our site useful? If so, please consider supporting us with a regular donation of as little as $2 per month on Patreon. We rely entirely on the generosity of our donors to continue our work of translating important, interesting and inspiring texts from the Tibetan Buddhist tradition and making them freely available "on the House."
---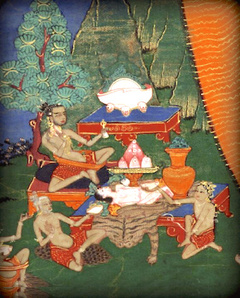 Latest translation
Added 15 September 2017
Sweet Droplets of the Honey of Accomplishment: A Concise Explanation of the Indispensable Points of the Feast-Gathering
| Tsok
In this brief guide, the great master Tsele Natsok Rangdrol (b. 1608) introduces the practice of tsok (Skt. gaṇacakra) or the feast-gathering. In the text's five sections, he explains: 1) the essence of gaṇacakra; 2) its literal meaning; 3) its various types; 4) how to practise it; and 5) the benefits to be gained.
---
More recent additions
August – September 2017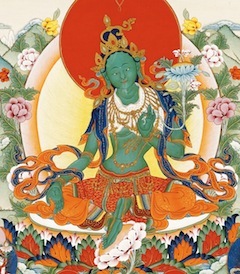 Burgeoning Benefit and Happiness: An Aspiration to be Reborn in the Land of Turquoise Leaves | Tārā
This beautiful, evocative prayer of aspiration to be reborn in Tārā's pure land, known as the Land of Turquoise Leaves (g.yu lo bkod), was revealed by the great female tertön Sera Khandro Kunzang Dekyong Wangmo (1892–1940). Read text >
A Prayer Recalling the Life and Liberation of the Precious Master Padmasambhava | Guru Rinpoche Prayers
This prayer in 26 verses by the great tertön Nyangrel Nyima Özer (1124–1192) recounts the major events in the life of Guru Padmasambhava, from his miraculous birth upon a lotus to his final departure from Tibet for the land of the rakṣasas. Upon recollecting each stage or episode in the Guru's life, the reader requests empowerment and inspiration. Read text >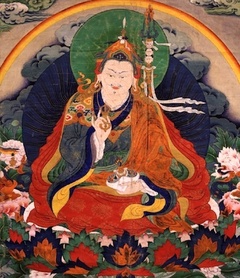 A Concise History of Orgyen Padma's Enlightened Deeds | Biography
This revelation of the famous tertön Orgyen Lingpa (b. 1323) was discovered at Samye Chimphu. It provides a brief account of Guru Padmasambhava's life and deeds. Each of the text's sixteen chapters describes eight features, beginning with Padmasambhava's eight manifestations, then continuing with his eight life-giving fathers, eight mothers, and so on. The biography concludes with a series of prophecies. Read text >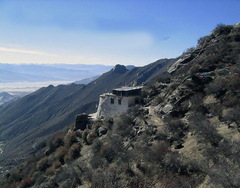 The Cuckoo's Call: A Guide to Glorious Samye Chimphu | Pilgrimage
A short historical guide to the sacred place of Samye Chimphu, where Guru Padmasambhava taught and granted empowerments to his twenty-five disciples, who then meditated in the surrounding caves and attained signs of accomplishment. Later, as Jigme Lingpa (1730–1798) explains, the place became a pilgrimage site that was visited by many of Tibet's most illustrious masters. Read text >
---
Highlight from the archive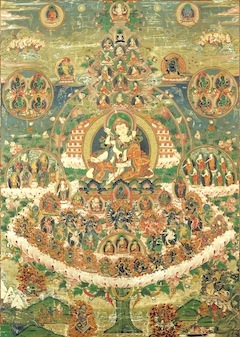 A Profound Concentration of Nectar: Essentialized Stages of Visualization for the Preliminary Practices of the Heart Essence of the Vast Expanse (Longchen Nyingtik) | Ngöndro
This guide to the stages of visualization for the Longchen Nyingtik preliminary practices (sngon 'gro) is, as Jamyang Khyentse Wangpo himself puts it, "brief, clear and essential." Some of its instructions differ slightly from those given by Patrul Rinpoche, so that it represents a distinct commentarial tradition. Read text >
---
Read texts for free online
Explore our archives, searching by topic or author:
Or simply click on the links in the main menu
Download them for your e-reader
Every text on this site is freely downloadable in EPUB for iPad, iPhone, Android, etc., MOBI for Amazon Kindle, or PDF format


Look for the icons at the end of any text. You can also download an entire collection of texts on a given topic or by a given author.
---
* Lotsāwa ལོ་ཙཱ་བ་; lo tsā ba n. Title used for the native Tibetan translators who worked together with Indian scholars (or paṇḍitas) to translate the major buddhist texts into Tibetan from Sanskrit and other Asian languages. It is generally believed that it originated from a corruption of the Sanskrit lokacakṣu, literally meaning "eyes of the world". See also paṇḍita.