Translations of Tibetan Buddhist Texts
English | Deutsch | Español | Français | Italiano | Nederlands | Português | 中文 | བོད་ཡིག
Welcome to Lotsawa* House, a virtual library of Buddhist texts translated from Tibetan. The site currently features more than 1000 texts in nine different languages, including the original sources.
This represents the combined efforts of 34 translators and translation teams, working in collaboration with lamas, khenpos and geshes, as well as editors, inputters, proofreaders, designers and many more.
---
Latest translation
Added 12 April 2016
Ascertaining the Two Kinds of Selflessness

In this short text, the great philosopher and polymath Ju Mipham Jamyang Namgyal Gyatso (1846–1912) succinctly explains what is meant by the self of the individual (pudgalātman; gang zag gi bdag) and the 'self' (or identity) of phenomena (dharmātman; chos kyi bdag), and he describes how to become certain as to the non-existence of them both. The author also highlights the importance of distinguishing between a more superficial, conceptual understanding and a genuine, non-conceptual realization of ultimate reality.
---
More recent additions
March–April 2016: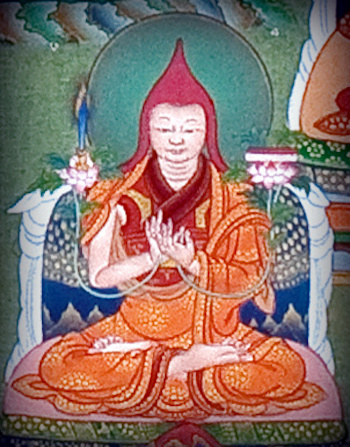 Advice to Dodrupchen Jigme Tenpe Nyima | Advice
The great Ju Mipham Rinpoche (1846–1912) gave this text in thirty-seven verses to his disciple, the Third Dodrupchen Jigme Tenpe Nyima (1865–1926), as a sealed scroll for his eyes only. It includes personal, often cryptic advice and equally arcane prophecy. Although the precise date of its composition is unclear, it is likely that it was in or around 1886. Read text >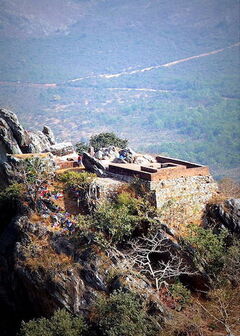 Melodious Sound: In Praise of Vulture Peak Mountain | Praise
A short poem by the great Sakya scholar Rongtön Sheja Kunrig (1367–1449) in praise of the sacred mountain of Vulture Peak (bya rgod phung po'i ri bo; Gṛdhrakūta), which is located in modern Bihar state in India, and is renowned as the site at which Buddha taught the Prajñāpāramitā, or Transcendent Perfection of Wisdom. Read text >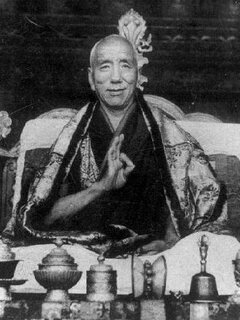 A Short Story of the Life and Liberation of Jamyang Khyentse Chökyi Lodrö As Told by Himself | Biography
Khyentse Chökyi Lodrö wrote this brief autobiography as a supplement to the collected biographies of lineage masters for the Chöd (gcod) practice known as The Whispered Transmission of Machik's Secret Conduct (ma gcig gsang spyod snyan brgyud) or The Whispered Transmission of Thangtong Gyalpo (thang stong snyan brgyud). Read text >
Extensive Instructions on the Transference of Consciousness to the Land of Great Bliss
|
Dying & the Bardos
This famous commentary on the practice of 'transference of consciousness' ('pho ba; Skt. saṃkrānti/utkrānti) at death by Karma Chakme aka Rāga Asya (1613–1678) describes the various forms of transference in general and the specific details of the Namchö (gnam chos) tradition of the practice in particular. It offers instructions on how to perform the transference both for oneself and others and concludes with the root verses from the revelation of Tertön Mingyur Dorje (1645–1667). Read text >
---
Highlight from the archive
Great Praise of the Twelve Acts of the Buddha | Praise
Popularly known as "With Skilful Means and Compassion..." (thabs mkhas thugs rje ma), this is the liturgical arrangement of the Dvādaśakārastotra, a praise of the twelve great acts performed by Buddha Śākyamuni, which tradition attributes to the great Indian master Nāgārjuna. Read text >
---
Read texts for free online
Explore our archives, searching by topic or author:
Or simply click on the links in the main menu
Download them for your e-reader
Every text on this site is freely downloadable in EPUB for iPad, iPhone, Android, etc., MOBI for Amazon Kindle, or PDF format


Look for the icons at the end of any text. You can also download an entire collection of texts on a given topic or by a given author.
---
* Lotsāwa (ལོ་ཙཱ་བ་; lo tsā ba) n. Title used for the native Tibetan translators who worked together with Indian scholars (or paṇḍitas) to translate the major buddhist texts into Tibetan from Sanskrit and other Asian languages. It is generally believed that it originated from a corruption of the Sanskrit lokacakṣu, literally meaning "eyes of the world". See also paṇḍita.