Translations of Tibetan Buddhist Texts
English | Deutsch | Español | Français | Italiano | Nederlands | Português | 中文 | བོད་ཡིག
Lotsawa* House is a library of over 1000 texts by more than 100 authors
From 40 translators and teams, working with lamas, khenpos, geshes, editors, designers and many more.
---
Latest translation
Added 23 June 2017
The Self-Radiance of Indestructible Awareness and Emptiness
An Aspiration towards the Meaning of the Indivisible Ground, Path and Fruition of the Great Perfection Mañjuśrī
| Dzogchen
The great scholar Jamgön Mipham Namgyal Gyatso (1846–1912) adopted the unique language of the Great Perfection to write this prayer in 1886. It is both an aspiration to realize the nature of mind — indestructible awareness and emptiness — and an evocation of the true significance and ultimate meaning of Mañjuśrī.
---
More recent additions
May – July 2017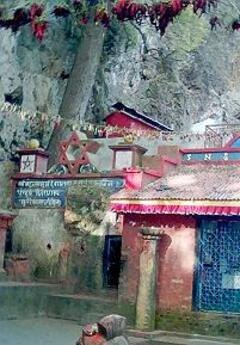 Upon Arriving at Yangleshö | Pilgrimage
Khenchen Jigme Phuntsok (1933–2004) composed this spontaneous song in 1990 on a visit to the cave of Yangleshö in Nepal. The text praises the power of the sacred site, where Guru Padmasambhava once meditated and gained accomplishment, while also attesting to Khenchen's own poetic mastery and realization. Read text >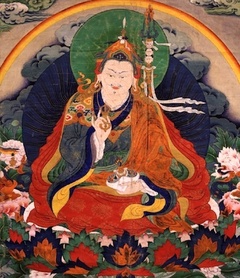 This concise guru yoga centres around the famous prayer to Guru Padmasambhava known as The Vajra Verses Supplication, or Dü Sum Sangye, Chokgyur Dechen Lingpa 's (1829–1870) own terma revelation. To this is added a simple visualization and a prayer to reach the ultimate Copper-Coloured Mountain of Glory. Read text >
Lasel Chenmo: A Sang Offering to the Nāgas | Offering
Lasel Chenmo, 'The Great Spirit Clearing', is a practice for offering sang (incense smoke) to the nāgas (serpent spirits). It is a terma of Padmasambhava revealed by Karma Chakme (1613–1678). This edition also includes extracts from practices written by Paṇchen Lobzang Chökyi Gyaltsen (1570–1662), Tsasum Terdak Lingpa (1694–1738) and others. Read text >
---
Highlight from the archive
The celebrated scholar Rigdzin Tsewang Norbu (kaḥ thog rig 'dzin tshe dbang nor bu, 1698–1755) of Katok wrote these brief verses of advice on the practice of the Great Perfection (rdzogs chen) and the importance of devotion in 1750 in order to support the personal practice of Amgön Tendzin, the king of Lo (known today as Mustang). Read text >
---
Read texts for free online
Explore our archives, searching by topic or author:
Or simply click on the links in the main menu
Download them for your e-reader
Every text on this site is freely downloadable in EPUB for iPad, iPhone, Android, etc., MOBI for Amazon Kindle, or PDF format


Look for the icons at the end of any text. You can also download an entire collection of texts on a given topic or by a given author.
---
* Lotsāwa ལོ་ཙཱ་བ་; lo tsā ba n. Title used for the native Tibetan translators who worked together with Indian scholars (or paṇḍitas) to translate the major buddhist texts into Tibetan from Sanskrit and other Asian languages. It is generally believed that it originated from a corruption of the Sanskrit lokacakṣu, literally meaning "eyes of the world". See also paṇḍita.