Translations of Tibetan Buddhist Texts
English | Deutsch | Español | Français | Italiano | Nederlands | Português | 中文 | བོད་ཡིག
Welcome to Lotsawa* House, a virtual library of Buddhist texts translated from Tibetan. The site currently features more than 1000 texts in nine different languages.
This represents the combined efforts of some 36 translators and translation teams, working in collaboration with lamas, khenpos and geshes, as well as editors, inputters, proofreaders, designers and many more.
---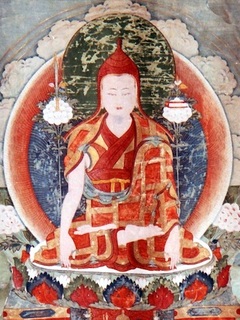 Latest translation
Added 8 December 2016:
Song of the Enchanting Wildwoods

Longchenpa (1308–1364) describes this text as a letter sent from his mind to itself, and, as befits such a personal message, it is heartfelt and candid. The core of the message is simple enough: to leave behind the busyness of saṃsāra and set out instead for the peace and tranquility of the forest, where "meditation naturally grows" and "one can find the bliss of inner peace." Yet while Longchenpa makes this point uncompromisingly, his language, particularly in describing the kind of wild woodland sanctuary he recommends, is often beautifully evocative and poetic.
---
More recent additions
September – October 2016: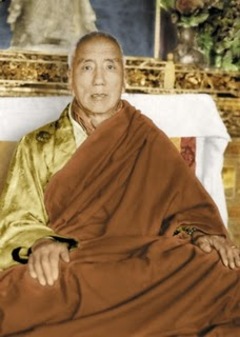 Advice for Garje Khamtrul Rinpoche | Dzogchen
The great Jamyang Khyentse Chökyi Lodrö (1893–1959) composed this pithy and practical advice, in which he summarizes the key points of the path of Dzogchen, the Great Perfection, at the request of Garje Khamtrul Rinpoche, Jamyang Döndrup (b. 1927), a well known teacher who now lives in Dharamsala. Read text >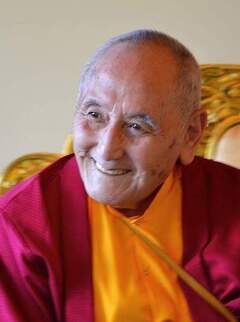 A Brief Presentation of View, Meditation and Action | Dzogchen
In memory of Domang Yangthang Rinpoche (1929–2016), one of the most highly respected Nyingma teachers of recent times and one of our own kind teachers, we offer here these pithy verses on the view, meditation and action of Dzogchen — the Great Perfection — which he composed at the request of his close friend, Lama Tsewang. Read text >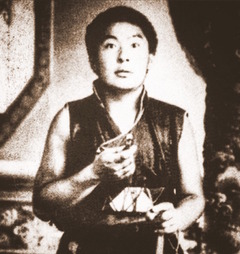 A Way of Settling into the Realization of Mind's Essence | Advice
Khenpo Gangshar Wangpo (1925–1958/9) offers pithy advice on how to attain true happiness by settling into realization of mind's essential nature. Far from being "insane ramblings", as the author playfully claims, this instruction will surely be of great value to all practitioners, especially followers of Mahāmudrā and Dzogchen. Read text >
The Excellent Path of Supreme Great Bliss | Calling the Guru from Afar
Kyabje Chatral Rinpoche Sangye Dorje (1913–2015) composed this beautiful devotional prayer of 'calling the guru from afar' (bla ma rgyang 'bod) in Yolmo in 1985. As he explains in the introduction: "All vehicles, causal and resultant, teach that the guru is an emanation of the Buddha, and, therefore, those who pray to him or her with devotion will undoubtedly receive blessings. Yet this depends mainly upon one's own devotion... It is vital, therefore, that you supplicate the master strongly with full confidence and assurance..." Read text >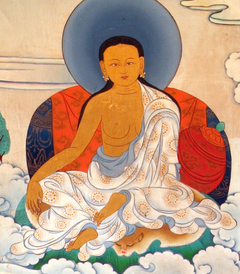 Guru Yoga of Milarepa Shepa Dorje | Guru Yoga
A simple guru yoga practice by the celebrated Kagyü scholar, the Second Pawo, Tsuklak Trengwa (1504–1566), focusing on the great poet-yogi, Milarepa (c.1040–1123). It includes the standard elements of visualisation, invocation, mantra recitation, dissolution and dedication. Read text >
---
Highlight from the archive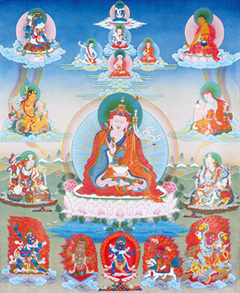 The Prayer which is the Source of All True Realization | Guru Rinpoche Prayers
A short prayer to the eight manifestations of Guru Padmasambhava, eight vidyādharas, eight bodhisattvas, and eight maṇḍalas of Kagye (bka' brgyad) composed by the great Ju Mipham Rinpoche (1846–1912) in 1897. Anyone who has a connection with the great Dharma centre of Larung Gar in Tibet is encouraged to recite this at the present time. Read text >
---
Read texts for free online
Explore our archives, searching by topic or author:
Or simply click on the links in the main menu
Download them for your e-reader
Every text on this site is freely downloadable in EPUB for iPad, iPhone, Android, etc., MOBI for Amazon Kindle, or PDF format


Look for the icons at the end of any text. You can also download an entire collection of texts on a given topic or by a given author.
---
* Lotsāwa (ལོ་ཙཱ་བ་; lo tsā ba) n. Title used for the native Tibetan translators who worked together with Indian scholars (or paṇḍitas) to translate the major buddhist texts into Tibetan from Sanskrit and other Asian languages. It is generally believed that it originated from a corruption of the Sanskrit lokacakṣu, literally meaning "eyes of the world". See also paṇḍita.