Translations of Tibetan Buddhist Texts
English | Deutsch | Español | Français | Italiano | Nederlands | Português | 中文 | བོད་ཡིག
WELCOME TO LOTSAWA* HOUSE, a virtual library currently hosting more than 700 translations in eight languages and more than 340 original texts in Tibetan. This represents the combined efforts of 34 translators, working in collaboration with lamas, khenpos and geshes, as well as editors, inputters, proofreaders, designers and many more.
---
READ TEXTS FOR FREE ONLINE
Explore our archives, searching by topic or author:
Or simply click on the links in the main menu
.
DOWNLOAD THEM FOR YOUR E-READER
Every text on this site is freely downloadable in EPUB (for iPad, iPhone, Android, etc.), MOBI (for Amazon Kindle) or PDF format


Just look for the icons at the end of any text. You can also download an entire collection of texts on a given topic or by a given author.
---
HIGHLIGHTS FROM THE ARCHIVE:
January 2016: Remembering Kyabje Chatral Rinpoche, Sangye Dorje (1913–2015):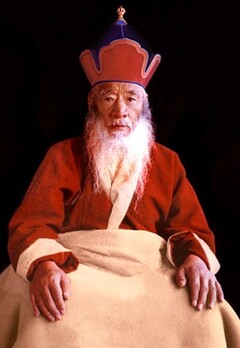 This short text by the great Dzogchen yogi Chatral Rinpoche contains an important message for all serious practitioners of the Dharma, especially those in retreat. It stresses the need for a simple, unpretentious lifestyle and a form of practice that is diligent and sincere. Read text >
The Benefits of Saving Lives
|
Compassion in Action
In a series of poetic verses Chatral Rinpoche explains the purpose and benefit of saving the lives of endangered animals, especially those due to be slaughtered, as it is a practice of protection from harm and an expression of universal compassion. Read text >
---
FEATURED EBOOK:
An anthology of lojong texts created through the inspiration and guidance of Alak Zenkar Rinpoche:


Lojong texts.pdf as PDF document (with Tibetan)



Lojong texts.epub for EPUB ebook-readers (iPad, Android)


Lojong texts.mobi for Amazon Kindle

---
NEW ON THE SITE!
Among the latest translations to be added to the House: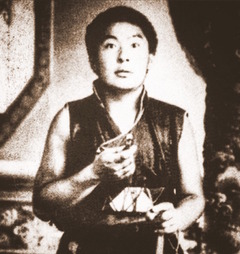 A Song to Introduce the Unmistaken View of the Great Perfection
|
Dzogchen
In this short yet powerful song, the great Khenpo Gangshar Wangpo (b.1925) points out the unmistaken view of the Great Perfection through a series of pithy instructions, which are rich in imagery and direct in tone. Read text >
Commentary on the Vajra Verses on the Natural State
|
Dzogchen
This is an explanation of The Vajra Verses on the Natural State, a revelation of Rigdzin Jigme Lingpa (1730–1798), which describes the pure awareness that is the natural state of the mind and how all the qualities of the path and fruition are complete within it. Read text >
Advice to Lhawang Tashi
|
Advice
This general advice from the great master Jamgön Kongtrul Lodrö Tayé (1813–1899) covers every level of the spiritual path. Drawing upon famous statements by Atiśa and Śāntideva, Kongtrul offers his disciple ethical guidance and practical instructions for watching the mind, cultivating renunciation, compassion and devotion, and realising the nature of all phenomena. Read text >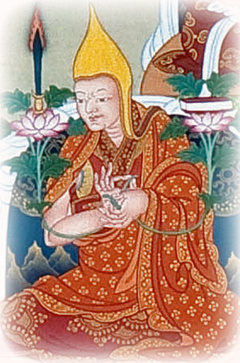 Verses of Advice for Meditating on Impermanence
|
Advice
The celebrated scholar Könchok Tenpe Drönme (1762–123) was the Third Gungthang incarnation and the 21st throne-holder of the famous monastery of Labrang Tashikhyil. In this famous poem he offers a powerful and moving contemplation on impermanence and mortality, and inspires the reader to focus on Dharma practice without delay. Read text >
---
* Lotsāwa (ལོ་ཙཱ་བ་; lo tsā ba) n. Title used for the native Tibetan translators who worked together with Indian scholars (or paṇḍitas) to translate the major buddhist texts into Tibetan from Sanskrit and other Asian languages. It is generally believed that it originated from a corruption of the Sanskrit lokacakṣu, literally meaning "eyes of the world". See also paṇḍita.