Free Translations of Tibetan Buddhist Texts
English | Deutsch | Nederlands | Español | Français | Italiano | Português | བོད་ཡིག
Welcome to Lotsawa* House, a virtual library of translations from Tibetan.
Lotsawa House currently hosts more than 540 translations in seven languages and more than 280 original texts in Tibetan. This represents the combined efforts of 28 translators, working in collaboration with lamas, khenpos and geshes, as well as editors, inputters, proofreaders, designers and many more.
---

Most Recent Translations: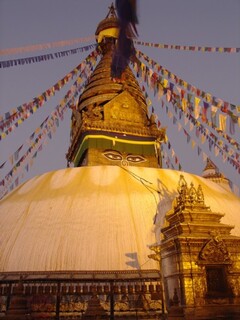 A Prayer to the Swayambhunath Stupa by Jamyang Khyentse Chökyi Lodrö #PrayForNepal

The Ornament of Padmasambhava's Enlightened Vision by Dudjom Rinpoche

Summoning the Spirit of Abundance: A Rain of Flowers revealed by Dorje Dechen Lingpa

The Essence of Nectar: Graduated Stages of the Path by Jamyang Khyentse Wangpo
---

Highlights from the Archive: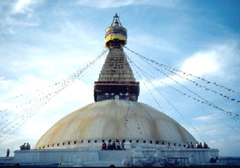 A Prayer to the Stupa of Jarung Khashor by Jamyang Khyentse Chökyi Lodrö #PrayForNepal

A Brief Overview of the Three Turnings by Khenpo Pema Vajra

The Bodhisattva's Garland of Jewels by Atisha Dipamkara
---

Featured Ebook:
An anthology of lojong texts created through the inspiration and guidance of Alak Zenkar Rinpoche.:


Lojong texts.pdf as PDF document (with Tibetan)



Lojong texts.epub for EPUB ebook-readers (iPad)


Lojong texts.mobi for Amazon Kindle

---
* Lotsāwa (ལོ་ཙཱ་བ།; lo tsā ba) n. Title used for the native Tibetan translators who worked together with Indian scholars (or paṇḍitas) to translate the major buddhist texts into Tibetan from Sanskrit and other Asian languages. It is generally believed that it originated from a corruption of the Sanskrit lokacakṣu, literally meaning "eyes of the world". See also paṇḍita.