Sejo Monastery Notice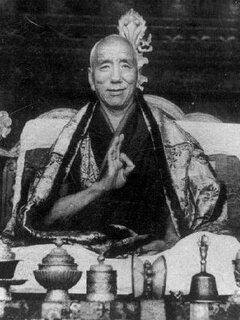 Further information:
Notice on Behalf of Sejo Monastery in Dzakhok
by Jamyang Khyentse Chökyi Lodrö
To all the monarchs who revere the precious teachings of the victorious ones and rule according to the Dharma, together with all the ministers, householders and subjects throughout the regions of upper and lower Dokham,
Great beings who uphold the teachings have determined through divination that the performance of an elaborate repelling rite of the great red torma offering to the Eight-Deity Pañjaranātha dharma protectors at the dharma institution of Dzakhok Sejo Monastery, which upholds the glorious Sakya tradition, will bring great and impartial benefit to the teachings and beings. As the monastery lacks material resources they are seeking funds. Please consider donating to them, as whatever contributions they receive will certainly bear fruit as part of the overall offering fund.
Written by Khyentse Tulku, Dzongsar Monastery, Derge, on the 27th day of the 6th month of the Wood Bird year.
| Translated by Adam Pearcey with the generous support of the Khyentse Foundation and Tertön Sogyal Trust, 2022.
Bibliography
Tibetan Edition
'jam dbyangs mkhyen brtse chos kyi blo gros. "Rdza khog se 'jo dgon gyi bslang yig." In rdzong sar mkhyen brtse 'jam dbyangs chos kyi blo gros kyi gsung 'bum. Bir, H.P.: Khyentse Labrang, 2012. Vol. 12: 165
Secondary Source
Jackson, David P. "Seventeen Lists of Sakyapa Monasteries", accessed 1 April 2022. https://www.academia.edu/50986308/Seventeen_Lists_of_Sakyapa_Monasteries_04_
Version: 1.0-20220401