Translations of Tibetan Buddhist Texts
English | Deutsch | Español | Français | Italiano | Nederlands | Português | 中文 | བོད་ཡིག
Every text on the site is downloadable in EPUB, MOBI and PDF formats
---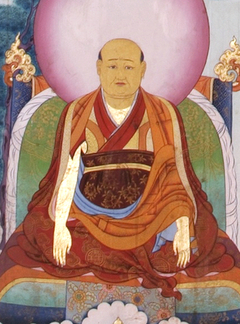 Latest major translation
Added 24 July 2021
The Method for Observing the Eight-Branch One-Day Vows
| Sojong
In this brief text, Patrul Rinpoche elaborates upon the standard text used when adopting the eight-branched one-day vow (bsnyen gnas) of lay householders, or Sojong (gso sbyong) practice, and describes the associated benefits.
---
July 2021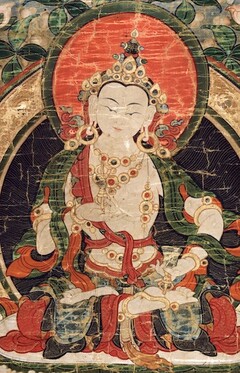 Wish-Granting Provision of Twofold Accomplishment: A Praise of Vajrasattva | Vajrasattva
Jamyang Khyentse composed these verses in praise of Vajrasattva during a visit to Katok Monastery in Kham. Read text >
---
July 2021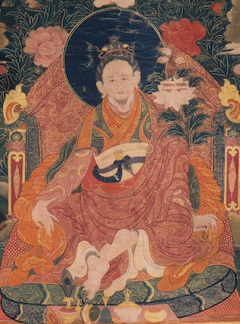 The Single Oceanic Wisdom: An Aspiration to Recognise the Bardos | Dying & the Bardos
An aspiration prayer to recognize the various phases of the four intermediate states, or bardos—the natural bardo of this life, the bardo of dying, the bardo of dharmatā, and the bardo of becoming—and apply the techniques and practices that will bring about realization. Read text >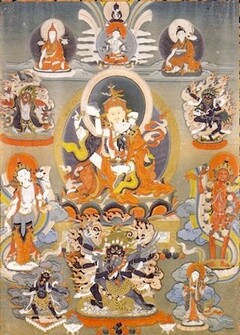 The Root Empowerment of the Vase Conferring Majesty: The Inner Enabling Empowerment of the Heart-Essence of the Vast Expanse | Empowerment
This root empowerment text, revealed as a mind treasure by Jigme Lingpa for the Vidyādhara Assembly (Rigdzin Düpa), contains the inner enabling empowerments (nang nus pa 'jug pa'i dbang). Read text >
---
Other recent additions
July 2021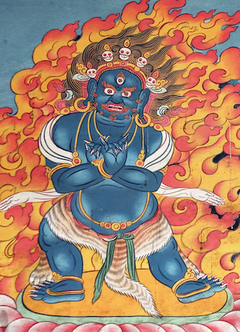 Moonlight of Pacifying Amṛta: A Daily Visualization and Recitation for the Dispeller of All Samaya Corruptions and Pollutions | Ucchuṣma
A practice of Damdrip Nyepa Kunsel (dam grib nyes pa kun sel)—which derives from the revelations of Trengpo Sherab Özer (1518–1584)—based on the deity Ucchuṣma (sme brtsegs), with added preliminary and concluding sections and further instructions on purifying samaya defilements. Read text >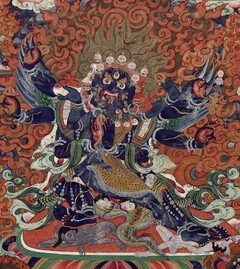 The Ultimate, Natural Dispeller of Obstacles | Averting Obstacles
This liturgy for the expulsion of obstacles (bzlog pa) takes the ultimate perspective, according to which all forms of negativity are dispelled within the basic space of the dharmadhātu. Read text >
---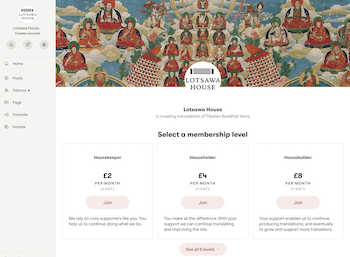 Become a patron
Please consider supporting us with as little as $2 per month on Patreon. We rely on the generosity of patrons to continue translating important, interesting and inspiring texts and making them available 'on the House'.
---
Highlights from archive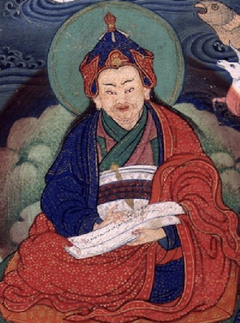 The Pointing-the-Staff Instruction | Advice
One of the better known instructions from the collection known as Responses to Questions, Advice from the Guru's Direct Instructions (bla ma dmar khrid kyi zhal gdams zhus lan skor), which is included in the Precious Treasury of Revelations (rin chen gter mdzod). The text contains simple advice from Guru Padmasambhava for his elderly disciple, Ngok Sherab Gyalpo. Read text >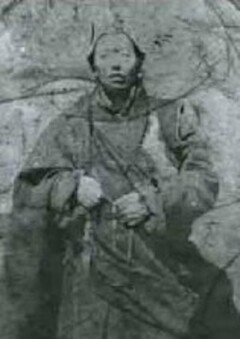 Advice for Urgyen Tsomo | Advice
Six lines of essential advice from the Fifteenth Karmapa Khakhyab Dorje to his spiritual consort, the celebrated ḍākinī Urgyen Tsomo (o rgyan gtso mo, 1897–1961). Read text >
---
* Lotsāwa ལོ་ཙཱ་བ་; lo tsā ba n. Title used for native Tibetan translators who worked together with Indian scholars (or paṇḍitas) to translate major buddhist texts into Tibetan from Sanskrit and other Asian languages; it is said to derive from lokacakṣu, literally "eyes of the world". See also paṇḍita.