Translations of Tibetan Buddhist Texts
English | Deutsch | Español | Français | Italiano | Nederlands | Português | 中文 | བོད་ཡིག
Every text on the site is downloadable in EPUB, MOBI and PDF formats
---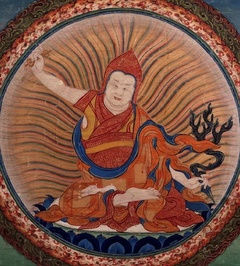 Latest major translation
Added 15 November 2020
The Guidebook to the Hidden Land of Pemokö
This revealed treasure text (gter ma), included in the Könchok Chidü (dkon mchog spyi 'dus), contains prophecies about future degenerate times and is purportedly the first guidebook to the hidden land of Pemakö (here spelt Pemokö).
---
November 2020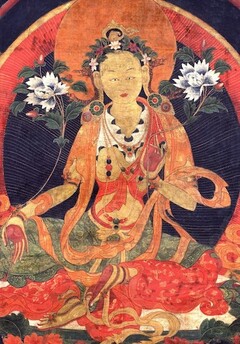 Eliminator of Suffering: A Prayer to the Venerable and Exalted Tārā | Tārā
One of several prayers to Tārā by Jamyang Khyentse, this one was written in Darjeeling during the holy month of Saga Dawa in either 1957 or (more likely) 1958. Read text >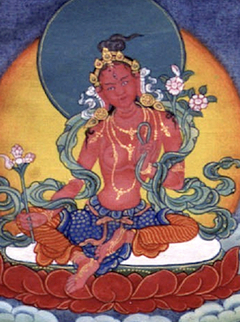 Swift Enchantment of the Three Realms: A Sādhana of Red Tārā | Tārā
This short sādhana of Red Tārā, who is associated with the activity of magnetizing, was composed at the request of Khandro Tsering Chödrön (1929–2011) and her sister Tsering Wangmo of the Lakar family. Read text >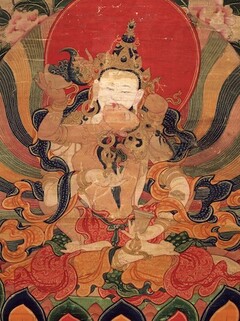 Brief Vajrasattva Visualisation and Mantra Recitation | Vajrasattva
A simple practice of purification by means of Vajrasattva and consort, including recitation of the hundred-syllable and shorter, six-syllable mantras. Read text >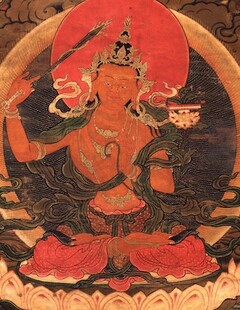 The Torch of Wisdom: A Method of Offering Butter Lamps Based on Ārya Mañjuśrī | Light Offering Prayers
This method of offering butter lamps on a large scale in connection with the Highest Yoga tantra practices of Mañjuśrī is for use on major anniversaries related to the Buddha's life and other special occasions. Read text >
---
November 2020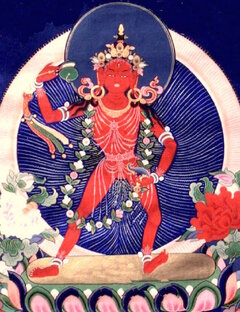 The Shower of Great Bliss: A Prayer to the Lineage of the Female Awareness-Holder (Yumka) | Longchen Nyingtik
A prayer to the lineage of Yumka Dechen Gyalmo (yum ka bde chen rgyal mo), or The Queen of Great Bliss, the peaceful ḍākinī sādhana from the Longchen Nyingtik cycle. Read text >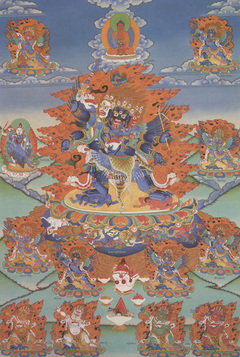 The Essential Activity Manual for the Awesome Ones' Assembly, the Heart Practice of Vidyādharas, from the Heart Essence of the Vast Expanse | Longchen Nyingtik
This version of the Palchen Düpa sādhana was arranged by Jamyang Khyentse Wangpo from the original revelation for daily use or for when the practice has to be done repeatedly in a single day, such as during a drupchen (sgrub chen). It is of a medium size, shorter than the full revelation but longer than the daily practice which Khyentse Wangpo also compiled. Read text >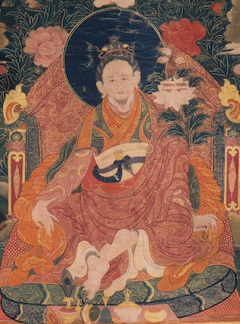 The Vajra Verses: A Prayer of the Fierce Inner Heat | Longchen Nyingtik
This lineage prayer for the practice of tummo (Skt. caṇḍalī), or inner heat, is said to "disclose all the most essential points related to the path of the completion stage." Read text >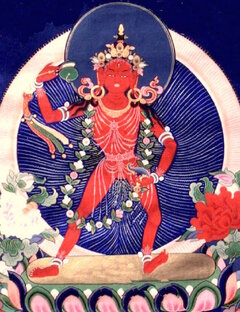 Rain of Accomplishments: A Concise Fulfilment Practice for the Female Awareness-Holder | Longchen Nyingtik
This fulfilment (bskang ba) practice is so rare that it was not included in previous editions of Jigme Lingpa's collected writings but appears only in modern liturgies of Shechen and Namdroling monasteries. Read text >
---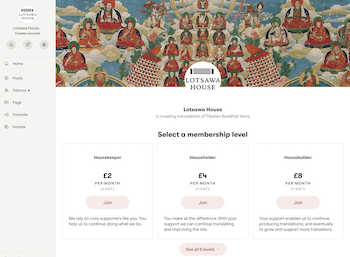 Become a patron
Please consider supporting us with as little as $2 per month on Patreon. We rely on the generosity of donors to continue translating important, interesting and inspiring texts and making them available 'on the House'.
---
Other recent additions
November 2020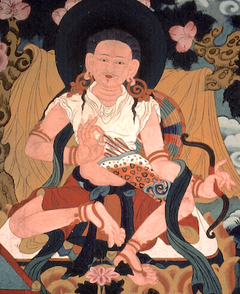 Prayer to Drukpa Kunley | Prayers
A short supplication of the 'crazy' adept Drukpa Kunley (1455–1529) composed by Adeu Rinpoche (1931–2007) at the request of Tupten Chödzin (Peter Galambos). Read text >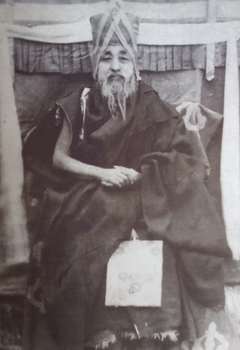 Advice on Remembering One's Parents | Advice
A brief text in verse, written for a monk who said that he sometimes felt sad when remembering his parents and sought advice on how to channel that feeling constructively. Read text >
---
Highlights from archive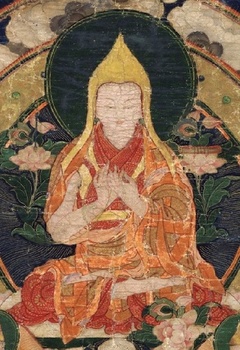 Aspiration for the Stages of the Path | Lamrim
This very short prayer of aspiration, just seven quatrains long, focuses on accomplishing the stages of the path (lamrim) as a means to benefit all beings. Read text >
A Song of Amazement Inspired by Practice Experience | Meditation
This song of amazement originates in a vision that Sera Khandro had while staying in retreat at Nyimalung in Amdo at the age of twenty-nine. The text is her response to the spirits and demons who appeared to her and asked what she was doing. Read text >
---
* Lotsāwa ལོ་ཙཱ་བ་; lo tsā ba n. Title used for native Tibetan translators who worked together with Indian scholars (or paṇḍitas) to translate major buddhist texts into Tibetan from Sanskrit and other Asian languages; it is said to derive from lokacakṣu, literally "eyes of the world". See also paṇḍita.