Translations of Tibetan Buddhist Texts
English | Deutsch | Español | Français | Italiano | Nederlands | Português | 中文 | བོད་ཡིག
Every text on the site is downloadable in EPUB, MOBI and PDF formats


Look for icons at the end of texts and on topic and master pages
---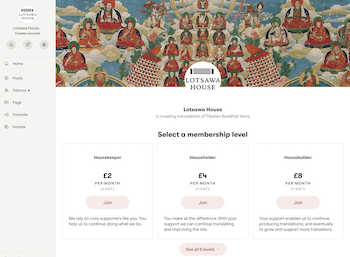 Become a patron
Please consider supporting us with as little as $2 per month on Patreon. We rely on the generosity of donors to continue translating important, interesting and inspiring texts and making them available 'on the House'.
---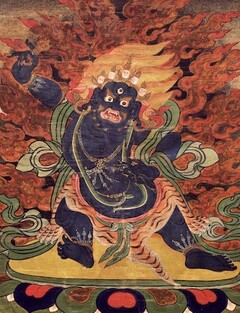 Latest translation
Added 14 October 2019
Rituals for the Blue-Clad Vajrapāṇi
| Dhāraṇī
A popular text (Tōh. 748) teaching the incantantion (dhāraṇī) and rituals associated with the Blue-Clad (nīlāmbaradhara) form of the deity Vajrapāṇi. According to Karmavajra's commentary (Tōh. 2676), the dhāraṇī is at once a powerful protection against, and remedy for, spirits, demons and disease.
---
Recent additions
October 2019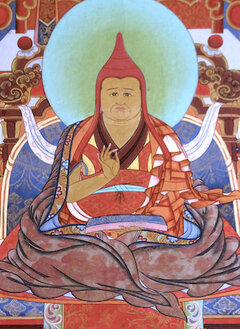 Profound Instruction on Śamatha | Meditation
The great scholar Jamgön Mipham Rinpoche (1846–1912) composed this short text in 1906. It contains the most profound instruction on the practice of śamatha, or calm abiding, in which mind is turned upon itself. Read text >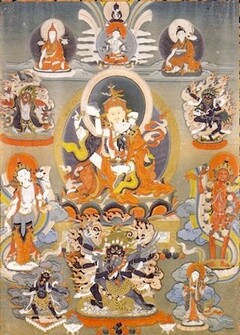 The Spontaneous Vajra Song of Fulfilment and Confession from the Heart-Essence of the Vast Expanse | Confession
A practice of confession and offering as a means to purify vows and restore commitments related to every level of the path, from the śrāvaka vehicle through to Atiyoga, or the Great Perfection. The text was first revealed by Jigme Lingpa in 1760 while he was staying at Samye Chimphu. Read text >
Verses of Auspiciousness | Auspiciousness
In four verses, Jamyang Khyentse invokes the auspiciousness (bkra shis) of the Three Jewels, Three Roots, Three Kāyas and Three Deities of Long Life. Read text >
The Precious Jewel Essence: A Prayer of the Four Dharmas | Prayers
A short supplication to Guru Padmasambhava combined with an aspiration based on the so-called Four Dharmas of turning one's mind toward the Dharma, making progress on the path, clarifying confusion, and allowing confusion to dawn as wisdom. Read text >
---
Highlights from archive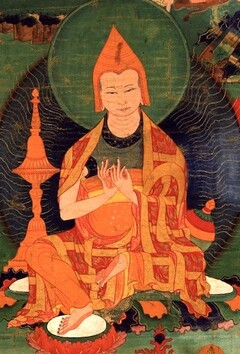 The Bodhisattva's Garland of Jewels | Mind Training
This short text—entitled Bodhisattvamaṇyāvalī in Sanskrit—is regarded as a classic work of the Mind Training (blo sbyong) tradition. With its direct and pithy language, it is not so much a poem as a series of maxims on the bodhisattva path. Read text >
A Song of Amazement Inspired by Practice Experience | Meditation
This song of amazement originates in a vision that Sera Khandro had while staying in retreat at Nyimalung in Amdo at the age of twenty-nine. The text is her response to the spirits and demons who appeared to her and asked what she was doing. Read text >
---
* Lotsāwa ལོ་ཙཱ་བ་; lo tsā ba n. Title used for native Tibetan translators who worked together with Indian scholars (or paṇḍitas) to translate major buddhist texts into Tibetan from Sanskrit and other Asian languages; it is said to derive from lokacakṣu, literally "eyes of the world". See also paṇḍita.