Translations of Tibetan Buddhist Texts
English | Deutsch | Español | Français | Italiano | Nederlands | Português | 中文 | བོད་ཡིག
Every text on the site is downloadable in EPUB, MOBI and PDF formats

ISSN 2753-4812
---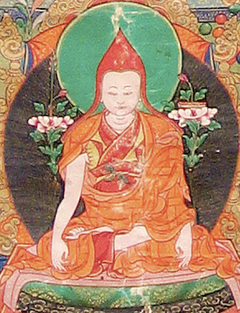 Latest major translation
17 November 2022
This vajra song composed by the famed Dzogchen master Longchen Rabjam (1308–1364) employs a series of metaphors—the rising sun, brilliant moon, a total eclipse, and the wish-fulfilling jewel atop a banner of victory—to explain the benefits of advanced realization.
---
November 2022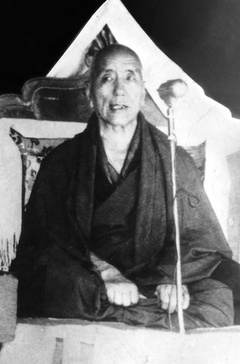 This pithy survey of the entire Buddhist path is one of the few texts in Jamyang Khyentse's collection of advice that is written in prose. It was composed for a student called Pema Tekchok. Read text >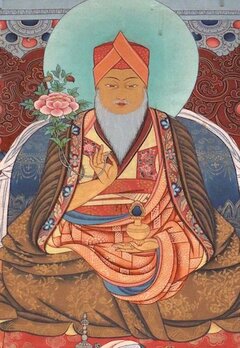 Great Pangs of Devotion: A Prayer to the Gurus and Three Roots in General and Especially the Two Thartsé Khenchen Vajradhara Brothers and Jamyang Khyentse Wangpo | Prayers
Composed in 1958, this prayer invokes the Three Roots in general and three gurus in particular: the two great Thartsé khenpo brothers, Jampa Kunga Tendzin (1776–1862) and Jampa Naljor Jampal Zangpo (1789–1864), and their student, Jamyang Khyentse Wangpo (1820–1892). Read text >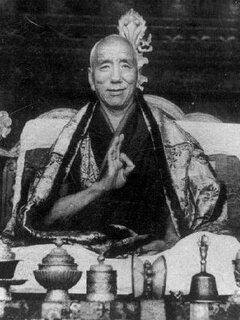 Song of Recognizing the Natural State | Advice
Verses on the ultimate view, meditation and conduct of the Great Perfection, composed at the request of someone named Kaltrin, or Kalzang Trinlé. Read text >
---
November 2022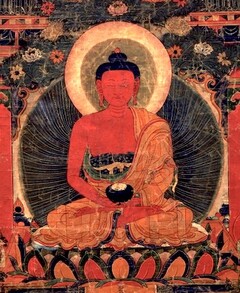 The Chariot Bound for Sukhāvatī, the Blissful Realm: The Liturgy for Cultivating Buddha Amitābha's Pure Realm | Amitābha
According to the colophon, this elaborate ritual for cultivating the pure realm of Amitābha was compiled by Jamyang Khyentse Wangpo at the passing of Chokgyur Lingpa's mother, Tsering Yangtso. Taking Chokgyur Lingpa's treasure Amitābha sādhana from the Essence Manual of Oral Instructions (zhal gdams snying byang) as a basis, Khyentse Wangpo added further instructions and verses, primarily from The Array of Amitābha Sūtra (Toh 49, 'od dpag med kyi bkod pa) and The King of Aspiration Prayers (bzang spyod smon lam). Read text >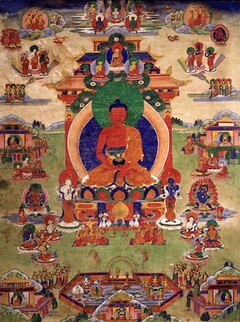 Liberation Through Training in the Realm of Amitābha, Boundless Light | Amitābha
This concise ritual for cultivating the pure realm of Amitābha was arranged by Jamgön Kongtrul based on Chokgyur Lingpa's Amitābha sādhana from the Essence Manual of Oral Instructions (zhal gdams snying byang). The practice forms the sixth of eleven modes of liberation in Kongtrul's Wondrous Ocean: An Elucidation of the Application of the Eleven Modes of Liberation of the Sambhogakāya, Tamer of Beings (longs sku 'gro 'dul gyi las rim grol ba bcu gcig gi lag len gsal byed ngo mtshar rgya mtsho). Read text >
---
Other recent additions
November 2022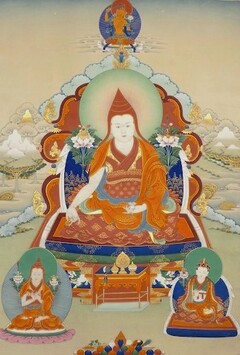 The Sevenfold Authoritative Transmission | History
A simple guide to the seven types of authoritative transmission (bka' bab bdun) received by Jamyang Khyentse Wangpo (1820–1892): oral teachings, earth treasures; rediscovered treasures; mind treasures; recollected treasures; pure visions and aural lineages. Read text >
---
November 2022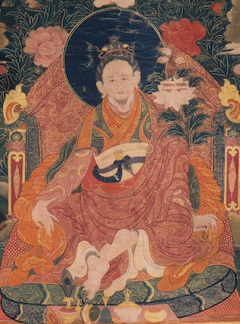 The History of the Kīla of Lightning-Forged Meteoric Iron, the Material Treasure of the Blazing Hayagrīva and Garuḍa | Longchen Nyingtik
This letter relates the history of the kīla that Jigme Lingpa found as a material treasure at Mount Hepori. The text was written for Queen Tsewang Lhamo of Derge and offered to here together with the kīla itself. The letter is found only in the Lhasa edition of Jigme Lingpa's writings, which might indicate that it was initially kept secret and only discovered after her passing, too late to be included in the Derge edition. Read text >
---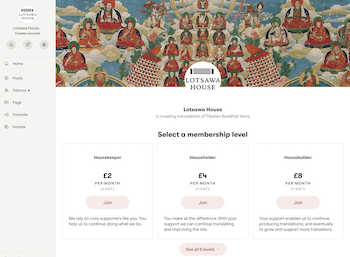 Become a patron
Please consider supporting us with as little as $2 per month on Patreon. We rely on the generosity of patrons to continue translating important, interesting and inspiring texts and making them available 'on the House'.
---
Highlights from archive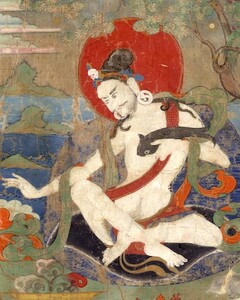 The Ganges Mahāmudrā Instructions | Mahāmudrā
This well-known and important source for the Mahāmudrā tradition, which is included within the Tengyur (Toh 2303), contains instructions that Tilopa imparted to Nāropa on the banks of the River Ganges. Read text >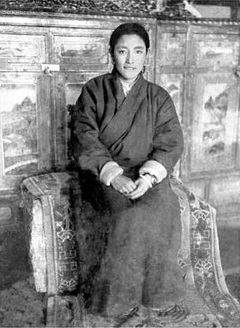 Beautiful String of Jewels: A Heart Advice | Advice
Jamyang Khyentse offered these words of heart-advice, encapsulating the entire Buddhist path, to Khandro Tsering Chödrön (1929–2011), his spiritual consort. Read text >
---
* Lotsāwa ལོ་ཙཱ་བ་; lo tsā ba n. Title used for native Tibetan translators who worked together with Indian scholars (or paṇḍitas) to translate major buddhist texts into Tibetan from Sanskrit and other Asian languages; it is said to derive from lokacakṣu, literally "eyes of the world". See also paṇḍita.