Translations of Tibetan Buddhist Texts
English | Deutsch | Español | Français | Italiano | Nederlands | Português | 中文 | བོད་ཡིག
Lotsawa* House is a library of over 1500 Tibetan Buddhist texts by more than 150 authors.
From more than 50 translators and teams working with lamas, khenpos, geshes, editors, designers and many more.
---
Fundraising appeal
Do you find our site useful? If so, please consider supporting us with a regular donation of as little as $2 per month on Patreon. We rely entirely on the generosity of our donors to continue our work of translating important, interesting and inspiring texts from the Tibetan Buddhist tradition and making them freely available "on the House."
---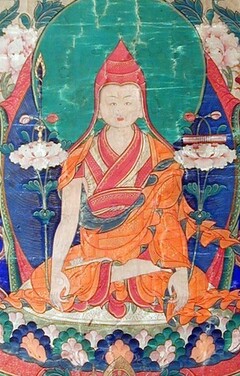 Latest major translation
Added 23 January 2019
Rains of Wisdom, Love and Spiritual Power: A Guru Yoga of the Three Mañjughoṣas of Tibet, Land of Snow
A guru yoga focusing on the so-called Three Mañjuśrīs of Tibet, i.e., Longchen Rabjam (1308–1364), Sakya Paṇḍita (1182–1251) and Tsongkhapa Lobzang Drakpa (1357–1419). Here, Jamyang Khyentse further identifies Longchen Rabjam with the bodhisattva Vajrapāṇi and Tsongkhapa with the bodhisattva Avalokiteśvara.
---
More recent additions
January 2019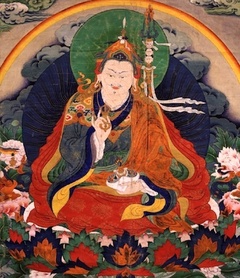 The Invocation of Uḍḍiyāna on the Tenth Day | Guru Rinpoche
In this brief treasure text, Padmasambhava prophesies the many ways in which he will reveal himself to disciples in the future. He encourages his students to pray to him continually and gives specific instructions on how to invoke him on the tenth day. The text concludes with a description of the destined revealer of this treasure, Ratna Lingpa (1403–1479). Read text >
Concise Explanatory Outline of the Heart of Wisdom | Prajñāpāramitā
This short topical outline by the famous Gelugpa scholar Ngulchu Dharmabhadra (1771–1852) reveals the various topics and subtopics conveyed by the famous Heart Sūtra, or Sūtra of the Heart of Transcendent Wisdom. Read text >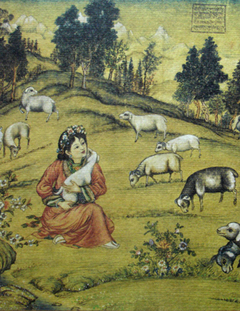 A Simple Method of Transference for Helpless Animals | Dying & the Bardos
This biographical prayer to Do Khyentse Yeshe Dorje (1800–1866), composed by the master himself, outlines the most important details of his life and offers a means to evoke his blessings and inspiration to follow the path. Read text >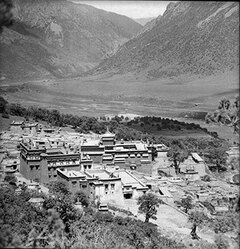 Offering Clouds to Delight the Victorious Ones, Combining A Praise of Redreng with a Prayer of Aspiration | Pilgrimage
Composed in 1955 when Jamyang Khyentse Chökyi Lodrö (1893–1959) passed through the area, this is a short verse text in praise of Redreng/Reting, the famous monastery founded by Atiśa's foremost disciple, Dromtönpa Gyalwé Jungné, in 1056–1057. Read text >
---
Highlight from the archive
A Song of Amazement Inspired by Practice Experience | Meditation
This song of amazement originates in a vision that Sera Khandro had while staying in retreat at Nyimalung in Amdo at the age of twenty-nine. The text is her response to the spirits and demons who appeared to her, asking what she was doing. Read text >
---
Read texts for free online
Explore our archives, searching by topic or author:
Or simply click on the links in the main menu
Download them for your e-reader
Every text on this site is freely downloadable in EPUB for iPad, iPhone, Android, etc., MOBI for Amazon Kindle, or PDF format


Look for the icons at the end of any text. You can also download an entire collection of texts on a given topic or by a given author.
---
* Lotsāwa ལོ་ཙཱ་བ་; lo tsā ba n. Title used for the native Tibetan translators who worked together with Indian scholars (or paṇḍitas) to translate the major buddhist texts into Tibetan from Sanskrit and other Asian languages. It is often said that it derives from the Sanskrit lokacakṣu, literally meaning "eyes of the world". See also paṇḍita.