Translations of Tibetan Buddhist Texts
English | Deutsch | Español | Français | Italiano | Nederlands | Português | 中文 | བོད་ཡིག
Every text on the site is downloadable in EPUB, MOBI and PDF formats
---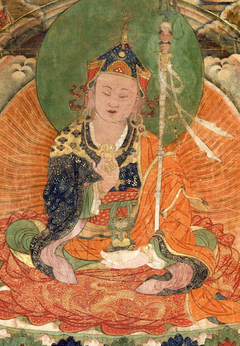 Latest major translation
11 April 2022
The Staircase That Leads to Lotus Light: Essential Instructions on Guru Yoga
In twelve points, Jigme Tenpé Nyima offers detailed instructions and clarifications on The Wish-Fulfilling Jewel, the outer guru yoga practice from the Longchen Nyingtik cycle. He describes the realm of Lotus Light and its Copper-Coloured Mountain, highlights Guru Rinpoche's qualities, and stresses the importance of concentration, devotion and inspiration.
---
May 2022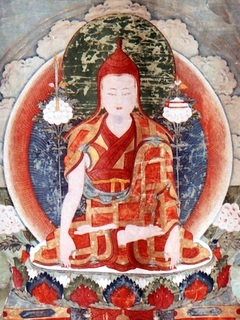 Vast Clouds of Blessings: In Praise of the Omniscient Lord of Dharma | Praise
Jamyang Khyentse composed these verses in praise of Longchen Rabjam (1308–1364) during a visit to the master's cave on the slopes of Gangri Tökar. Read text >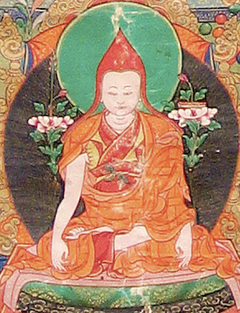 Waves of Devotion: A Song Recalling the Omniscient King of Dharma | Songs & Poems
Composed in 1932, this song of devotion invokes the Dzogchen master Longchen Rabjam (1308–1364) and appeals for his inspiration and blessings as a means to progress along the path. Read text >
---
Other recent additions
May 2022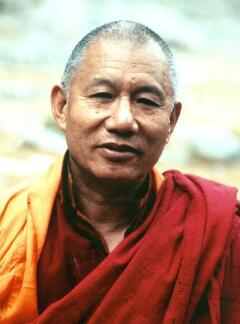 Aspiration Prayer | Aspiration Prayers
The Fourth Dodrupchen Rinpoche, Tupten Trinlé Pal Zangpo (1927–2022), composed this four-verse prayer of aspiration in London in 1991 at the request of Alak Zenkar Rinpoche. Read text >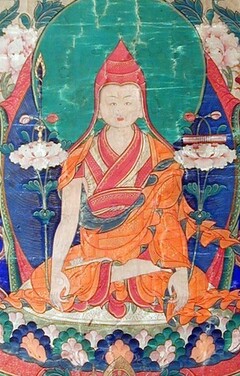 Disheartened by Circumstances: An Acrostic Poem | Songs & Poems
Longchenpa composed this famous abecedarian poem to express his disgust at the conduct of his classmates from Kham, Eastern Tibet, which had prompted his decision to leave the college of Sangpu Neuthog. Read text >
---
May 2022
Ornament of the Vidyādharas' Wisdom: A Recitation Manual for the Great Compassionate One, Natural Liberation of Suffering (Dukngal Rangdrol) | Longchen Nyingtik
The largest commentary on Dukngal Rangdrol, this text provides a detailed explanation of how to do a retreat on Avalokiteśvara according to the Longchen Nyingtik. By relying mostly on Jigme Lingpa's own commentary The Visionary Instructions, the manual explains how beginners should practise the approach phase and how more advanced practitioners can practice the approach and accomplishment phases in union. The text concludes with an overview of how the path is brought to fruition. Read text >
---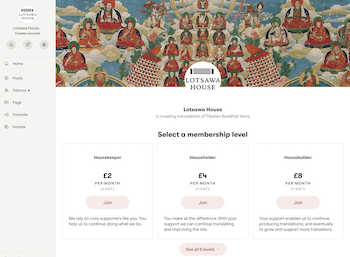 Become a patron
Please consider supporting us with as little as $2 per month on Patreon. We rely on the generosity of patrons to continue translating important, interesting and inspiring texts and making them available 'on the House'.
---
Highlights from archive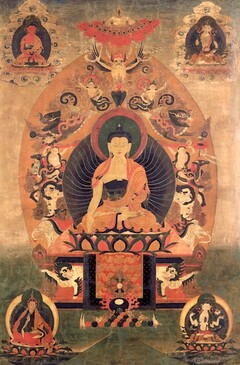 The Rishi's Maledictory Incantation: An Invocation of Wisdom Mind and Sacred Pledges for Reversing the Disturbances and Agitations of Dark Times in the Form of an Aspiration Prayer | Averting Obstacles
This is a prayer for the modern age, or kaliyuga, calling upon Buddha Śākyamuni, Guru Padmasambhava and all enlightened deities, gurus and protectors, in order to transform the minds of those in positions of power, so that terrible weapons of war may be eradicated, and the threats they pose to Dharma and living beings removed, allowing peace to reign throughout the world. Read text >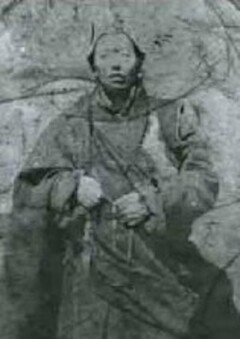 Advice for Urgyen Tsomo | Advice
Six lines of essential advice from the Fifteenth Karmapa Khakhyab Dorje to his spiritual consort, the celebrated ḍākinī Urgyen Tsomo (o rgyan gtso mo, 1897–1961). Read text >
---
* Lotsāwa ལོ་ཙཱ་བ་; lo tsā ba n. Title used for native Tibetan translators who worked together with Indian scholars (or paṇḍitas) to translate major buddhist texts into Tibetan from Sanskrit and other Asian languages; it is said to derive from lokacakṣu, literally "eyes of the world". See also paṇḍita.