Translations of Tibetan Buddhist Texts
English | Deutsch | Español | Français | Italiano | Nederlands | Português | 中文 | བོད་ཡིག
Every text on the site is downloadable in EPUB, MOBI and PDF formats

ISSN 2753-4812
---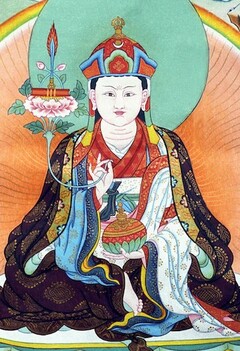 Latest Major Translation
8 February 2023
The Breeze That Carries the Auspicious Melody: Replies to Questions Arising from the Life Story of the Great Treasure-Revealer, Chokgyur Dechen Lingpa
This commentary to Jamgön Kongtrul's The Melody of the Auspicious Spiralled Conch, a biographical prayer to Chokgyur Dechen Lingpa (1829–1870), discusses the great tertön's life and legacy, celebrating, in particular, his terma revelations and accomplishments.
---
January–February 2023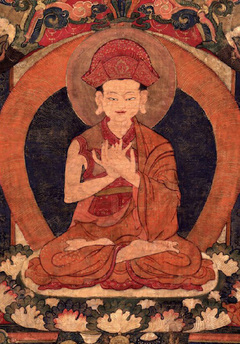 The Flute of Faith: In Praise of Drikung Kyobpa Rinpoche | Praise
Verses in praise of Drikung Kyobpa Jikten Sumgön (1143–1217), alias Rinchen Pal, founder of the Drikung Kagyü tradition. Read text >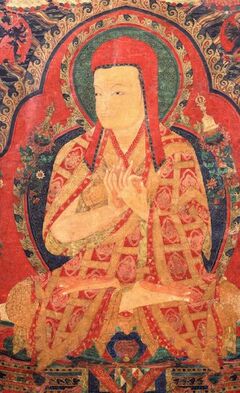 Prayer to Ngorchen Kunga Zangpo | Prayers
Jamyang Khyentse composed this seven-verse prayer to Ngorchen Kunga Zangpo (1382–1456) in Darjeeling on the morning of the master's anniversary in June 1958. Read text >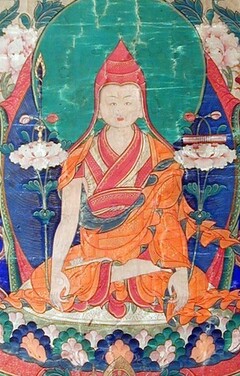 Giver of the Light of Wisdom: A Guru Yoga of the Omniscient Longchenpa | Guru Yoga
This short guru yoga, which features Longchen Rabjam (1308–1364) and Mañjuśrī, was composed at the request of a monk named Kunga Rabgye. Read text >
---
February 2023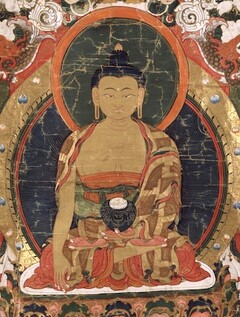 The Dhāraṇī "Vanquishing Constraints of Body, Speech and Mind" | Dhāraṇī
As its name suggests, this brief incantation (dhāraṇī) is intended to liberate the one who recites or uses it as a cakra from all physical, vocal and mental constraints, including those caused by evil schemes, maleficence, spells and curses. Although the incantation is attributed to Buddha Śākyamuni, it is not included in any extant Kangyur collection but is preserved in various dhāraṇī compendia (gzungs 'dus). Read text >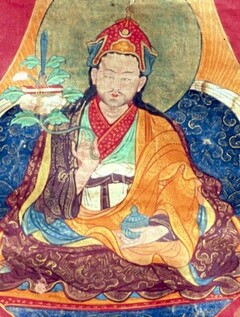 Melody to Delight the Fortunate: A Brief History of the Treasure Revelations of the Awakened Emanation, the Great Tertön Chokgyur Lingpa | History
A brief history of Chokgyur Dechen Lingpa's treasure (gter ma) revelations from when he was thirteen until he was thirty-three years old, as recounted by the tertön himself in either 1860 or 1861. Read text >
---
Other Recent Additions
February 2023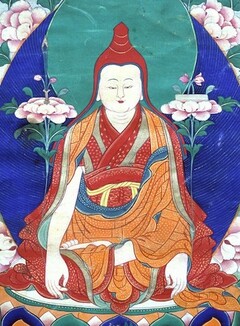 The Ocean of Bliss-Pleasure | Songs & Poems
One of the great Dzogchen master's vajra songs, this is a joyful declaration of realization and accomplishment. Read text >
---
January 2023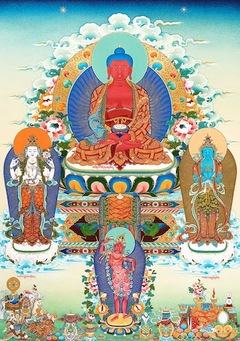 A Liturgy for Transference: Enlightenment Without Meditation from The Heart-Essence of the Vast Expanse | Longchen Nyingtik
This arrangement integrates the Longchen Nyingtik's practice of transference, or phowa, with elements from the same tradition's preliminary practices. The text was first compiled for the sake of new retreatants at Serdrang Monastery in Nepal. Read text >
---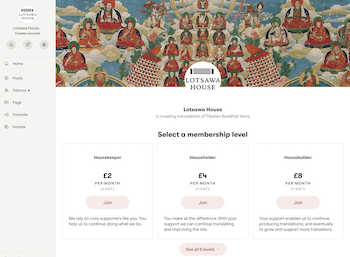 Become a Patron
Please consider supporting us with as little as $2 per month on Patreon. We rely on the generosity of patrons to continue translating important, interesting and inspiring texts and making them available 'on the House'.
---
Highlights from Archive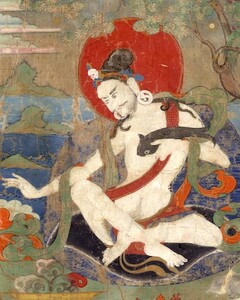 The Ganges Mahāmudrā Instructions | Mahāmudrā
This well-known and important source for the Mahāmudrā tradition, which is included within the Tengyur (Toh 2303), contains instructions that Tilopa imparted to Nāropa on the banks of the River Ganges. Read text >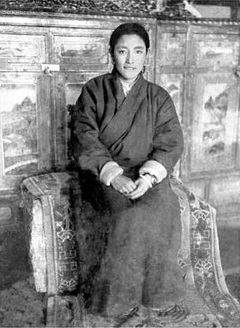 Beautiful String of Jewels: A Heart Advice | Advice
Jamyang Khyentse offered these words of heart-advice, encapsulating the entire Buddhist path, to Khandro Tsering Chödrön (1929–2011), his spiritual consort. Read text >
Featured Topic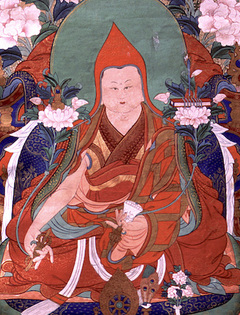 Texts belonging to (and related to) the Compendium of Sādhanas (sgrub thabs kun btus), a collection originally compiled by Jamyang Khyentse Wangpo (1820–1892) and later supplemented by Jamyang Loter Wangpo (1847–1914). View topic >
---
* Lotsāwa ལོ་ཙཱ་བ་; lo tsā ba n. Title used for native Tibetan translators who worked together with Indian scholars (or paṇḍitas) to translate major buddhist texts into Tibetan from Sanskrit and other Asian languages; it is said to derive from lokacakṣu, literally "eyes of the world". See also paṇḍita.
Lotsawa House is registered in the UK as a Community Interest Company (#14358325), a category of company which exists primarily to benefit a community or with a view to pursuing a social purpose, with all profits having to be used for this purpose.