Translations of Tibetan Buddhist Texts
English | Deutsch | Español | Français | Italiano | Nederlands | Português | 中文 | བོད་ཡིག
Lotsawa* House is a library of over 1900 Tibetan Buddhist texts by more than 180 authors in nine languages
From more than 60 translators and teams working with lamas, khenpos, geshes, editors, designers and many more.
---
Fundraising appeal
Do you find our site useful? If so, please consider supporting us with a regular donation of as little as $2 per month on Patreon. We rely entirely on the generosity of our donors to continue our work of translating important, interesting and inspiring texts from the Tibetan Buddhist tradition and making them freely available "on the House."
---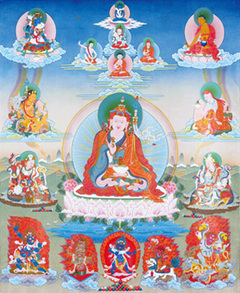 Latest major translation
Added 14 May 2019
A Garland of Vajra Words: A Prayer to the Guru
Here Dilgo Khyentse Rinpoche (1910–1991) invokes the eight manifestations of Guru Rinpoche (gu ru mtshan brgyad) by drawing on key lines from the famous praise Mañjuśrīnāmasaṃgīti (Chanting the Names of Mañjuśrī).
---
More recent additions
May 2019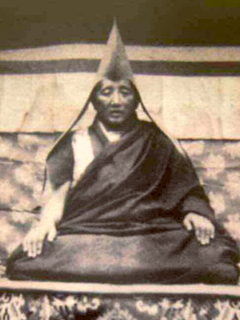 Advice for Beginners: How to Overcome Obstacles to Meditation | Advice
Crucial advice from Adzom Gyalse Gyurme Dorje (1895–1969) on how to eliminate three types of obstacle that could imperil beginning-level practitioners of meditation. Read text >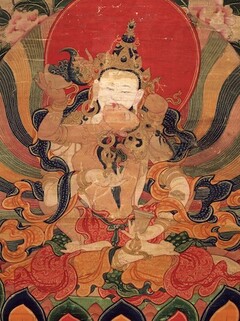 The Ultimate Inexpressible Confession | Confession
This confession liturgy, popularly known as Yeshe Kuchokma (ye shes sku mchog ma), is taken from the fourth chapter of the Immaculate Confession Tantra (Dri med bshags rgyud). Read text >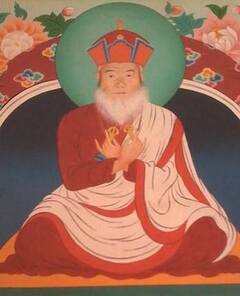 A Profound and Concise Guru Yoga | Guru Yoga
This short yet profound guru yoga focusing on Chatral Sangye Dorje (1913–2015) was composed at the insistence of close students and is still recited daily by many disciples. The practice incorporates a unique mantra based on Rinpoche's name and employs imagery associated with the Great Perfection. Read text >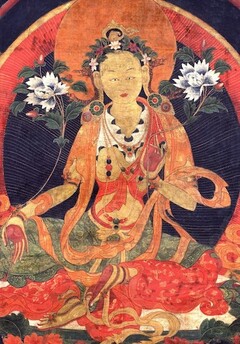 Brief Homage to the Twenty-One Tārās | Tārā
This short prayer by Khenchen Ngawang Palzang (1879–1941), alias Khenpo Ngakchung, is a means of invoking and praising Tārā in her twenty-one emanations and calling upon her to dispel obstacles and assist progress along the path to ultimate realization. Read text >
---
Highlight from the archive
A Song of Amazement Inspired by Practice Experience | Meditation
This song of amazement originates in a vision that Sera Khandro had while staying in retreat at Nyimalung in Amdo at the age of twenty-nine. The text is her response to the spirits and demons who appeared to her and asked what she was doing. Read text >
---
Read texts for free online
Explore our archives, searching by topic or author:
Or simply click on the links in the main menu
Download them for your e-reader
Every text on this site is freely downloadable in EPUB for iPad, iPhone, Android, etc., MOBI for Amazon Kindle, or PDF format


Look for the icons at the end of any text. You can also download an entire collection of texts on a given topic or by a given author.
---
* Lotsāwa ལོ་ཙཱ་བ་; lo tsā ba n. Title used for the native Tibetan translators who worked together with Indian scholars (or paṇḍitas) to translate the major buddhist texts into Tibetan from Sanskrit and other Asian languages. It is often said that it derives from the Sanskrit lokacakṣu, literally meaning "eyes of the world". See also paṇḍita.