Lotsawa House – Translations of Tibetan Buddhist Texts
English | Deutsch | Español | Français | Italiano | Nederlands | Português | 中文 | བོད་ཡིག
A virtual library of translations from Tibetan, including works by Indian Buddhist masters preserved in the Tibetan language. Every text on the site—almost 5000 in total, in nine languages—is downloadable in EPUB and PDF formats.

ISSN 2753-4812
---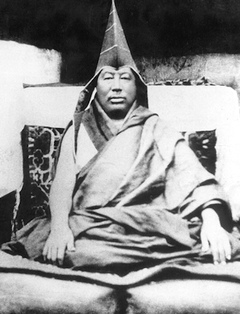 Latest Major Translation
| Advice
These words of advice, written for a female disciple, cover every aspect of the path, up to and including the Great Perfection. The text is included in the 53-volume Ḍākinī Treasury anthology.
Added 21 November 2023
---
Latest from the Nyingtik Yabzhi Project
Vima Nyingtik | Lama Yangtik | Khandro Nyingtik | Khandro Yangtik | Zabmo Yangtik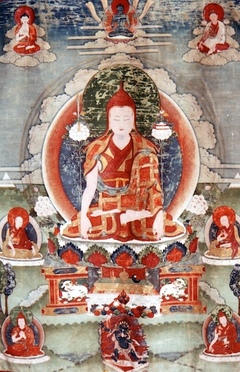 Ocean of Siddhis: The Stages of Guru Service | Following a Teacher
This frequently cited text from the Lama Yangtik collection discusses the guru-disciple relationship in a Dzogchen context under three headings: 1) the nature of the guru, 2) the qualities of the student, and 3) how to serve. | Read text >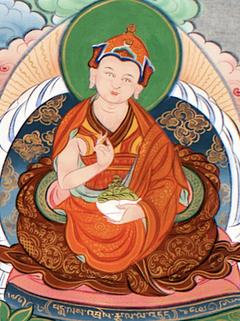 Prayer of the Profound and Secret Heart-Essence of the Ḍākinīs | Khandro Nyingtik
A prayer to the lineage of Khandro Nyingtik: Samantabhadra and Samantabhadrī, the peaceful and wrathful deities, Vajradhara, Garab Dorje, Śrī Siṃha, Padmasambhava and Yeshe Tsogyal, Pema Ledrel Tsal, Gyalse Lekpa, Longchen Rabjam, Jamyang Khyabdal Lhundrup and Tulku Drakpa Özer. | Read text >
Added November 2023
---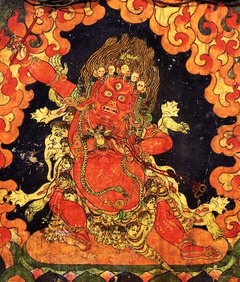 Meditation and Recitation to Pacify Gyalpo Spirits and Harmful Influences | Hayagrīva
This short practice of Hayagrīva, which is included among the core texts of the Longchen Nyingtik collection, is intended to pacify gyalpo spirits and harmful influences (dön). | Read text >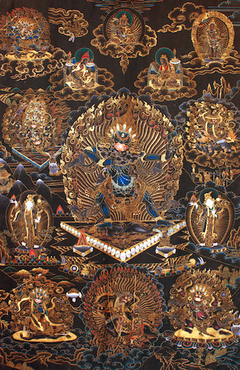 Request for the Fulfilment of Wishes and Entrusting of Activity | Longchen Nyingtik
This short request for the fulfilment of wishes and entrustment of activity to the protectors of the Longchen Nyingtik is often added to the preliminary torma offerings and recited during dharmapālas practices. | Read text >
Added November 2023
---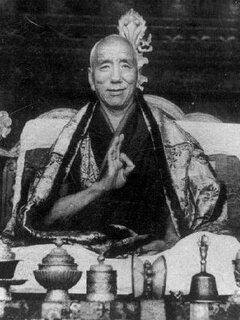 Aspiration Written for Jamyang Tsultrim of Sakya Tsedong | Aspiration Prayers
This aspiration, composed in Lhasa for a Sakya lama named Jamyang Tsultrim, only recently came to light and is not included in any edition of Jamyang Khyentse's collected works. | Read text >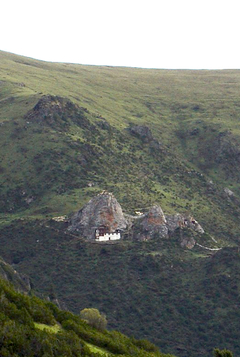 A Guide to the Vairotsana Practice Place in Dzamnang | Pema Shelpuk
This verse guide to the sacred site of Vairotsana at Pema Shelpuk, the Lotus Crystal Cave, was apparently composed at the request of the resident lama and Jamyang Chökyi Wangpo (1893–1908), the body incarnation of Jamyang Khyentse Wangpo (1820–1892). The text has only recently been reconstructed from stones on which it was once engraved. | Read text >
Added November 2023
---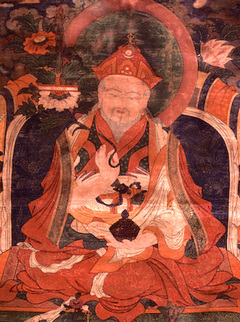 Clarifying the Profound Meaning: A Concise Commentary on the Final Testament in Four Lines | Testament
A brief explanation of Minling Terchen Gyurme Dorje's (1646–1714) famous final testament that is commonly recited as an aspiration. | Read text >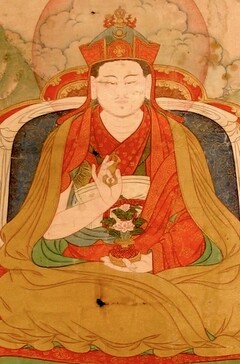 A Teaching on the Essence of Dependent Origination | Advice
Verses of advice spoken in response to a request from a mother and child to explain the essence of dependent origination. | Read text >
Added November 2023
---
Other Recent Additions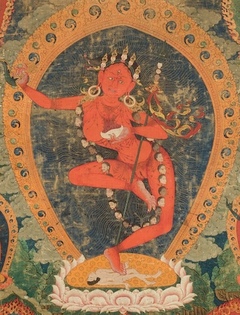 Praise Based on the Symbolism of Red Vajravārāhī | Vajrayoginī
Tertön Sogyal wrote this praise, which explains the symbolism of Red Vajravārāhī's appearance and attributes, following a dream on the evening of 29 January, 1893. | Read text >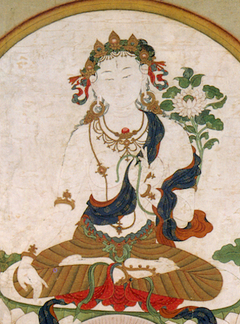 This short prayer to White Tārā is included in the praises to the Three Deities of Long Life (tshe lha rnam gsum) compiled by Jamyang Khyentse Wangpo and included in the Compendium of Sādhanas. | Read text >
Added November 2023
---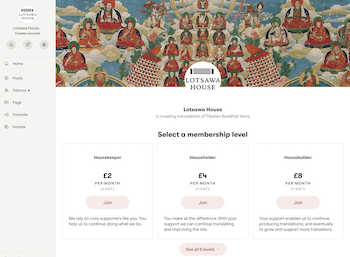 Become a Patron
Please consider supporting us with as little as $2 per month on Patreon. We rely on the generosity of patrons to continue translating important, interesting and inspiring texts and making them available 'on the House'.
---
Highlights from Archive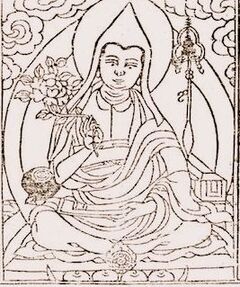 Commentary on the Seven Points of Mind Training | Mind Training
This is among the best known and most commonly taught commentaries on the popular mind training slogans. The author, famous for his Thirty-Seven Practices of the Bodhisattvas, writes in the style of the pith instructions, in plain and simple language. | Read text >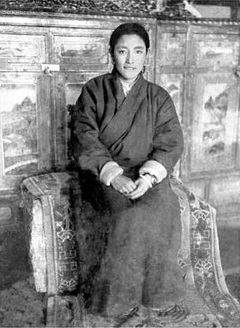 Beautiful String of Jewels: A Heart Advice | Advice
Jamyang Khyentse offered these words of heart-advice, encapsulating the entire Buddhist path, to Khandro Tsering Chödrön (1929–2011), his spiritual consort. | Read text >
Featured Topic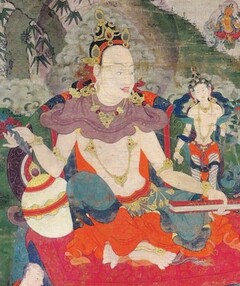 Texts from the Ḍākinīs' Great Dharma Treasury (mkha' 'gro'i chos mdzod chen mo), a 53-volume collection published in 2017 to showcase writing by and about female Buddhist masters. | View topic >
---
* Lotsāwa ལོ་ཙཱ་བ་; lo tsā ba n. Title used for native Tibetan translators who worked together with Indian scholars (or paṇḍitas) to translate major buddhist texts into Tibetan from Sanskrit and other Asian languages; it is said to derive from lokacakṣu, literally "eyes of the world". See also paṇḍita.
Lotsawa House is registered in the UK as a Community Interest Company (#14358325), a category of company which exists primarily to benefit a community or with a view to pursuing a social purpose, with all profits having to be used for this purpose.