Translations of Tibetan Buddhist Texts
English | Deutsch | Español | Français | Italiano | Nederlands | Português | 中文 | བོད་ཡིག
Every text on the site is downloadable in EPUB, MOBI and PDF formats
---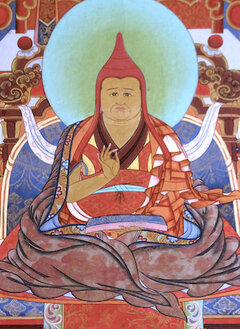 Latest major translation
Added 21 October 2020
Prayer Recalling the Life and Liberation of the Mañjunātha Guru
This prayer recalling the training and accomplishments of Jamgön Mipham Rinpoche (1846–1912), written by the master himself, was later supplemented by additional verses composed by Jamyang Khyentse Chökyi Lodrö (1893–1959) at the behest of Khenpo Kunpal (1862–1943).
---
Other recent additions
October 2020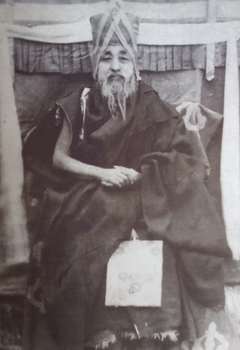 Advice on Remembering One's Parents | Advice
A brief text in verse, written for a monk who said that he sometimes felt sad when remembering his parents and sought advice on how to channel that feeling constructively. Read text >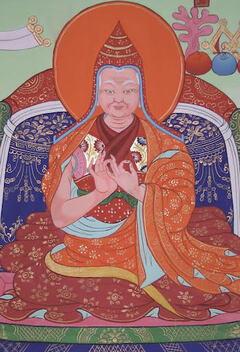 The Biography of Dzogchen Khenchen Abu Lhagang (1879–1955) | Biography
Khenpo Tsöndrü's brief biography of his own teacher Khenchen Abu Lhagang (1879–1955), alias Pema Tekchok Loden, tells how he studied under some of the most illustrious masters of his day before serving as khenpo for eight years at the famed monastic college of Dzogchen Śrī Siṃha and then retiring to a nearby cave in order to focus on meditation practice. Read text >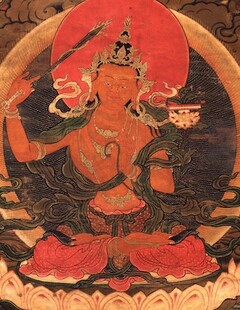 The Meaning of the Six Syllables of the King of Vidyā-Mantras, the Heroic Lord Mañjuśrī | Mañjuśrī
A commentary on the famous six-syllable mantra of Mañjuśrī (oṃ arapacana dhīḥ), relating each mantra syllable to aspects of generation stage (bskyed rim), completion stage (rdzogs rim) and Great Perfection (rdzogs chen) practice. Read text >
The Seed of Faith: A Prayer to the Sublime Ones | Nonsectarianism
This brief prayer to the buddhas and bodhisattvas, learned and accomplished masters of India, and figures from all Tibetan traditions, reflects the author's famously nonsectarian approach. Read text >
---
October 2020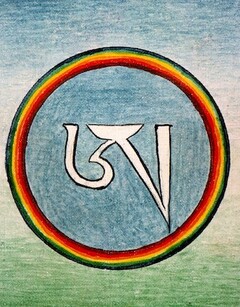 Prayer for the Dawning of Clear Light | Prayers
A short prayer to inspire the recognition of clear light or luminosity ('od gsal), especially during dream yoga as a preparation for the dawning of luminosity in the bardo or intermediate state. Read text >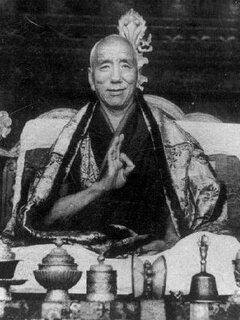 Song of Experiential Certainty | Dzogchen
A spontaneous song or doha expressing confidence in Dzogchen realization, which Jamyang Khyentse tells us he offered to the guru of his own awareness. Read text >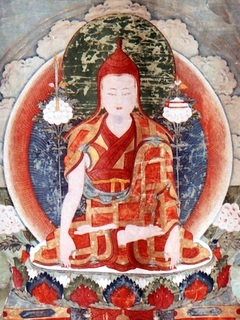 Prayer and Call from Afar to the Great Omniscient One | Calling the Guru from Afar
A prayer invoking the omniscient Longchen Rabjam (1308–1364) and calling upon his assistance to realize the nature of reality and master the practice of the Great Perfection. Read text >
---
October 2020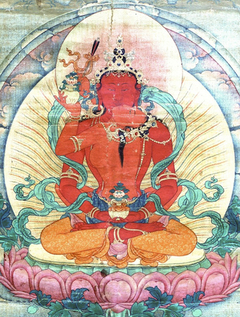 The Vase of Immortal Life: The Long-Life Practice of the Vidyādharas, from the Heart Essence of the Vast Expanse | Longevity
This longevity practice related to Rigdzin Düpa (The Vidyādhara Assembly) includes a means of attaining immortality through Amitāyus and a summoning of longevity (tshe 'gugs) that invokes the eight vidyādharas. Read text >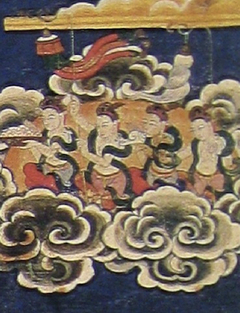 The Offering Clouds Of the Indestructible Ladies of Sound: Concise Garland of Offerings of the Sixteen Vajra Goddesses | Longchen Nyingtik
This concise offering practice in just four verses is an abbreviated version of a more elaborate text by Jigme Lingpa. Read text >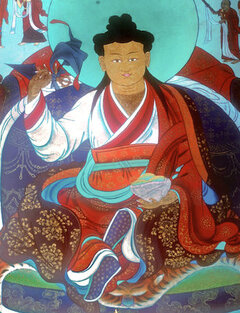 Restorative Offering to the Eight Classes | Dharma Protectors
Attributed to the ninth-century master Nubchen Sangye Yeshe, this offering of 'golden drink' (gser skyems) to the eight classes (sde brgyad) of gods and spirits is considered an essential preliminary to various apotropaic rites. Read text >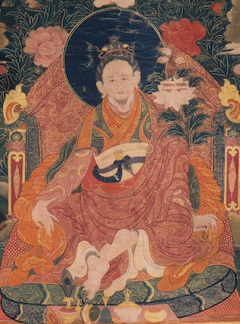 Calling the Guru from Afar: A Prayer to Jigme Lingpa | Calling the Guru from Afar
Composed in Darjeeling (most likely in 1958), this short invocation of Rigdzin Jigme Lingpa (1730–1798) calls upon the famed Dzogchen master and treasure-revealer by his various names and invokes his blessings and inspiration. Read text >
---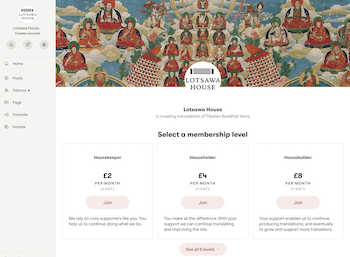 Become a patron
Please consider supporting us with as little as $2 per month on Patreon. We rely on the generosity of donors to continue translating important, interesting and inspiring texts and making them available 'on the House'.
---
Highlights from archive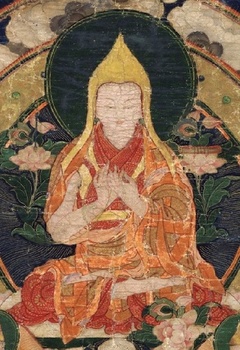 Aspiration for the Stages of the Path | Lamrim
This very short prayer of aspiration, just seven quatrains long, focuses on accomplishing the stages of the path (lamrim) as a means to benefit all beings. Read text >
A Song of Amazement Inspired by Practice Experience | Meditation
This song of amazement originates in a vision that Sera Khandro had while staying in retreat at Nyimalung in Amdo at the age of twenty-nine. The text is her response to the spirits and demons who appeared to her and asked what she was doing. Read text >
---
* Lotsāwa ལོ་ཙཱ་བ་; lo tsā ba n. Title used for native Tibetan translators who worked together with Indian scholars (or paṇḍitas) to translate major buddhist texts into Tibetan from Sanskrit and other Asian languages; it is said to derive from lokacakṣu, literally "eyes of the world". See also paṇḍita.