Translations of Tibetan Buddhist Texts
English | Deutsch | Español | Français | Italiano | Nederlands | Português | 中文 | བོད་ཡིག
Every text on the site is downloadable in EPUB, MOBI and PDF formats
---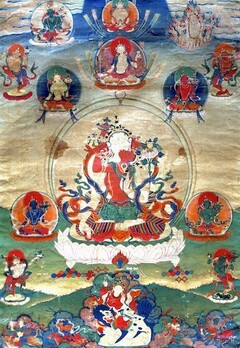 Latest major translation
Added 21 January 2021
The Sweet Ambrosia of Immortality: Concise Instructions on the Generation and Completion Phases of the Single-Form Daily Practice of the Heart Essence of the Sublime Lady of Immortality
Jamyang Khyentse Chökyi Lodrö wrote these detailed instructions on how to practise the short 'single form' daily sādhana of Chimé Pakmé Nyingtik based on teachings he received from Katok Situ Chökyi Gyatso, who, in turn, received them from Jamyang Khyentse Wangpo, the revealer of the practice, himself.
---
Other recent additions
January 2021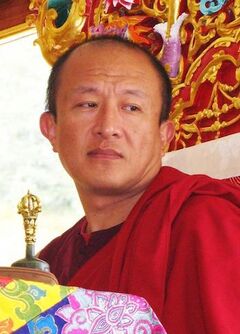 A Supplication for the Longevity of the Peerless and Sublime Tulku, Dzongsar Khyentse, Thupten Chökyi Gyatso | Long Life Prayers
This supplication was composed in time for Dzongsar Jamyang Khyentse Rinpoche's sixty-first year, a potential period of obstacles according to Tibetan astrology. Read text >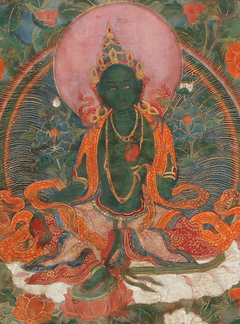 A Shower of Blessings: A Sādhana of Blue-Green Tārā | Tārā
Tulku Tsullo's simple sādhana, which includes a feast offering, focuses on Ārya Tāra in blue-green form, surrounded by her retinue of twenty other forms. Read text >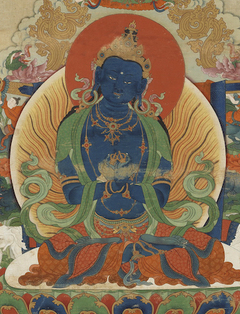 The Concise Mahāmudrā Preliminaries Arranged for Recitation | Mahāmudrā
This extremely concise form of the Mahāmudrā preliminaries includes contemplations on the preciousness of human birth, impermanence, karma and the sufferings of saṃsāra, as well as the practices of taking refuge, generating bodhicitta, Vajrasattva visualization and recitation, maṇḍala offering and guru yoga. Read text >
---
December 2020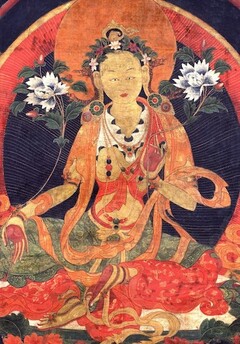 Averting Obstructive Circumstances: A Prayer to Tārā | Tārā
This prayer to Tārā, written in 1936, calls upon her aid to overcome various obstacles, including threats of danger, poverty, depleted vital energy and harmful forces. Read text >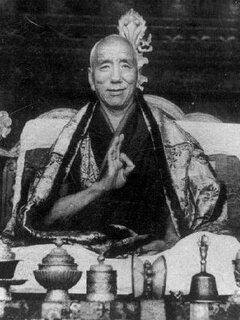 Advice for Lakar Ane Kalchö | Advice
This remarkably concise and pithy instruction on Dzogchen practice and preparation for death was composed for Ane Kalchö of the Lakar family. Read text >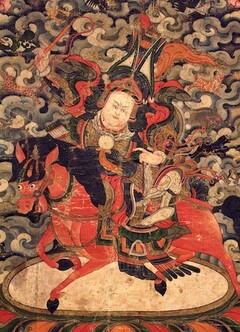 Petitionary Offering to Norbu Dradül Tsal | Gesar
A brief prayer to accompany offerings to Gesar Norbu Dradül Tsal (nor bu dgra 'dul rtsal, 'Mighty Foe-Subduing Jewel') and to request his protection against obstacles and harmful forces. Read text >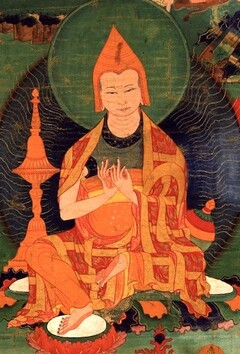 Bestower of Supreme Blessings: Guru Yoga of the Great Incomparable Lord Atiśa | Guru Yoga
Jamyang Khyentse wrote this guru yoga in 1959, towards the end of his life, inspired by his own faith and devotion for the great Indian master and the Kadampa tradition that he inspired. Read text >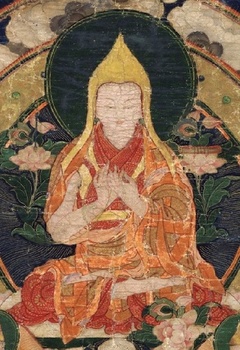 Short Guru Yoga of the Noble Lord, All-Knowing Tsongkhapa | Guru Yoga
Composed in 1958, this simple guru yoga practice of Tsongkhapa Lobzang Drakpa (1357–1419) incorporates the famous Miktsema (dmigs brtse ma) prayer to the master. Read text >
---
December 2020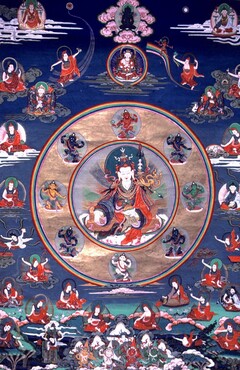 The Inner Practice of the Vidyādhara Assembly (Rigdzin Düpa), from the Heart Essence of the Vast Expanse | Longchen Nyingtik
The inner guru practice Vidyādhara Assembly (Rigdzin Düpa) features Guru Padmasambhava and Mandāravā at the centre of the maṇḍala, surrounded by the eight vidyādharas, twenty-five disciples and other deities. Read text >
---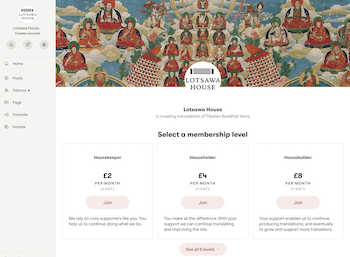 Become a patron
Please consider supporting us with as little as $2 per month on Patreon. We rely on the generosity of donors to continue translating important, interesting and inspiring texts and making them available 'on the House'.
---
Highlights from archive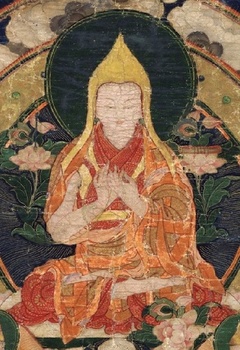 Aspiration for the Stages of the Path | Lamrim
This very short prayer of aspiration, just seven quatrains long, focuses on accomplishing the stages of the path (lamrim) as a means to benefit all beings. Read text >
A Song of Amazement Inspired by Practice Experience | Meditation
This song of amazement originates in a vision that Sera Khandro had while staying in retreat at Nyimalung in Amdo at the age of twenty-nine. The text is her response to the spirits and demons who appeared to her and asked what she was doing. Read text >
---
* Lotsāwa ལོ་ཙཱ་བ་; lo tsā ba n. Title used for native Tibetan translators who worked together with Indian scholars (or paṇḍitas) to translate major buddhist texts into Tibetan from Sanskrit and other Asian languages; it is said to derive from lokacakṣu, literally "eyes of the world". See also paṇḍita.