Advice in Four Lines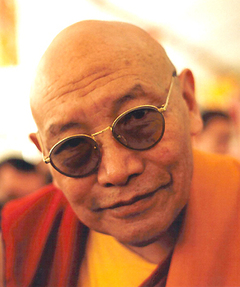 Further information:
Advice in Four Lines
by Kyabje Trulshik Rinpoche
Cultivate love and compassion for those who are suffering.
Rejoice in the good fortune of those who are happy.
Do not ponder anything else, but pray to the guru!
Look into your own mind and sustain the clear awareness that is its true nature.
When the supreme and gracious Tulku Pema Wangyal Rinpoche said that his students required some advice in four simple statements, I, the Dharmaless charlatan with the name of the abbot Shadeu Trulshik, wrote down whatever came to mind and offered it from Māratika cave.
| Translated by Adam Pearcey, 2018.