Advice for Palpung Situ Rinpoche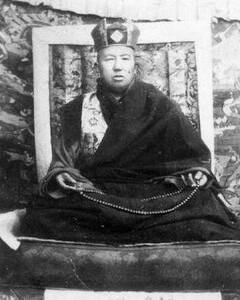 Advice for Palpung Situ Rinpoche
by Jamyang Khyentse Chökyi Lodrö
Ordinary awareness, momentary cognizance,
Present knowing that's not been modified—
As long as its stability hasn't been lost,
Simply because it hasn't slipped away,
There's no room for going astray.
Do you understand, my heart-son?
It is well known that this was given to Palpung Situ Rinpoche.
| Translated by Adam Pearcey with the generous support of the Khyentse Foundation and Tertön Sogyal Trust, 2021.
Bibliography
Tibetan Edition
'Jam dbyangs chos kyi blo gros. "dpal spungs si tu rin po che la gnang ba'i gdams pa/" in 'Jam dbyangs chos kyi blo gros kyi gsung 'bum. 12 vols. Bir: Khyentse Labrang, 2012. W1KG12986. Vol. 8: 370
Version: 1.0-20210809