Translations of Tibetan Buddhist Texts
English | Deutsch | Español | Français | Italiano | Nederlands | Português | 中文 | བོད་ཡིག
Lotsawa* House is a library of over 1800 Tibetan Buddhist texts by more than 170 authors in nine languages
From more than 60 translators and teams working with lamas, khenpos, geshes, editors, designers and many more.
---
Fundraising appeal
Do you find our site useful? If so, please consider supporting us with a regular donation of as little as $2 per month on Patreon. We rely entirely on the generosity of our donors to continue our work of translating important, interesting and inspiring texts from the Tibetan Buddhist tradition and making them freely available "on the House."
---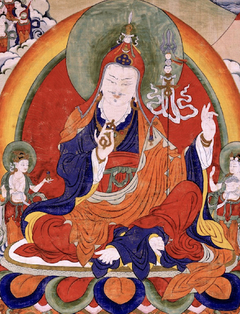 Latest major translation
Added 15 March 2019
Three Reasons for Confidence: A Work Telling the Life and Liberation Story of the Great Master Padmākara
Tāranātha (1575–1634) composed this biography of Padmasambhava in 1610. It is unique insofar as it does not follow the version of the life-story recounted in numerous terma texts. Instead, it follows the historical perspective of the Testimony of Ba, as well as several Nyingma tantras and their commentaries.
---
More recent additions
March 2019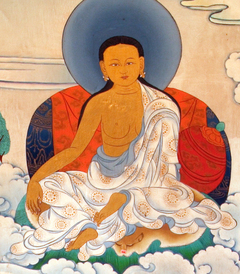 In this spiritual song (mgur), the great yogi Milarepa praises the qualities of Jangphen Namkha Dzong, which he likens to a palace, and explains why it is so conducive to meditative retreat. The place is listed among the six well-known outer 'fortresses' (rdzong) associated with Milarepa. Read text >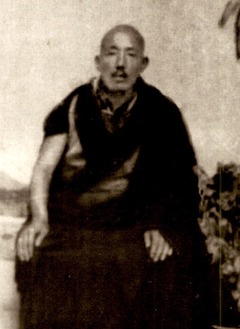 Annotation Commentary on the Special Teaching of the Wise and Glorious King | Striking the Vital Point in Three Statements
Annotations to clarify the root verses of Patrul Rinpoche's popular text, The Special Teaching of the Wise and Glorious King (mkhas pa śrī rgyal po'i khyad chos), which elaborates on the 'Three Statements that Strike the Vital Point' (tshig gsum gnad brdegs) by Garab Dorje. Read text >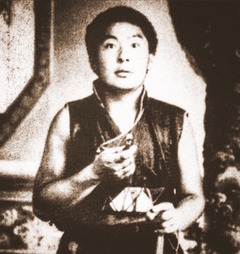 Verses to Remove Hindrances and Sustain Realization of the Nature of Mind | Dzogchen
Gangshar Wangpo tells us that he based these verses—which explain how to eliminate obstacles to practice and sustain realization of mind's essential nature—on scripture, the oral instructions of his guru, and his own experience. Read text >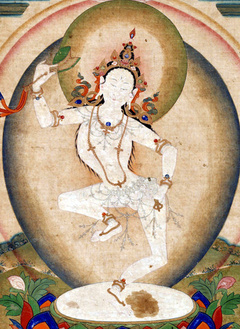 Cutting through the Four Demons in Absolute Space: A Praise of Machik Labdrön | Praise
In this verse panegyric, Khyentse Chökyi Lodrö (1893–1959) praises the great Machik Labdrön (ma gcig lab sgron, 1031–1129) and incorporates references to many key terms and concepts from the Chöd (gcod, 'Cutting') practice for which she is renowned. Read text >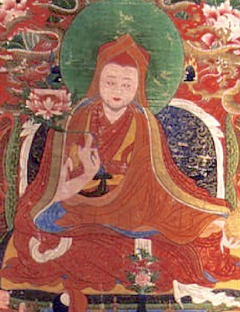 Commentary on Nāgārjuna's Verses on the Essence of Dependent Origination | Buddhist Philosophy
In this short annotation commentary, Jamyang Loter Wangpo (1847–1914) explains the nature and subdivisions of dependent origination (pratītyasamutpāda) and identifies the somewhat cryptic numerical references in Nāgārjuna's verses. Read text >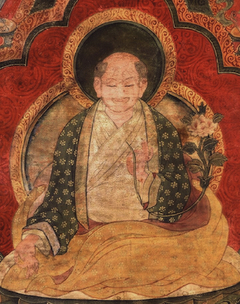 Prayer to the Lineage of Parting from the Four Attachments | Lineage Prayers
A prayer to the lineage of masters who held the instructions for the famous four-line teaching from the Buddha and Mañjuśrī down to Sharchen Yeshe Gyaltsen (1359–1406), the root teacher of the author, Ngorchen Kunga Zangpo (1382–1456). Read text >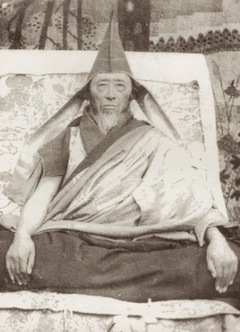 Advice for Orgyen Rigdzin | Advice
In a few simple verses, Palyul Choktrul (1894–1958/9) sets out the basic elements that make human life meaningful, from thoughts that generate renunciation to cultivating devotion for the guru. Read text >
---
Highlight from the archive
A Song of Amazement Inspired by Practice Experience | Meditation
This song of amazement originates in a vision that Sera Khandro had while staying in retreat at Nyimalung in Amdo at the age of twenty-nine. The text is her response to the spirits and demons who appeared to her, asking what she was doing. Read text >
---
Read texts for free online
Explore our archives, searching by topic or author:
Or simply click on the links in the main menu
Download them for your e-reader
Every text on this site is freely downloadable in EPUB for iPad, iPhone, Android, etc., MOBI for Amazon Kindle, or PDF format


Look for the icons at the end of any text. You can also download an entire collection of texts on a given topic or by a given author.
---
* Lotsāwa ལོ་ཙཱ་བ་; lo tsā ba n. Title used for the native Tibetan translators who worked together with Indian scholars (or paṇḍitas) to translate the major buddhist texts into Tibetan from Sanskrit and other Asian languages. It is often said that it derives from the Sanskrit lokacakṣu, literally meaning "eyes of the world". See also paṇḍita.