Translations of Tibetan Buddhist Texts
English | Deutsch | Español | Français | Italiano | Nederlands | Português | 中文 | བོད་ཡིག
Every text on the site is downloadable in EPUB and PDF formats

ISSN 2753-4812
---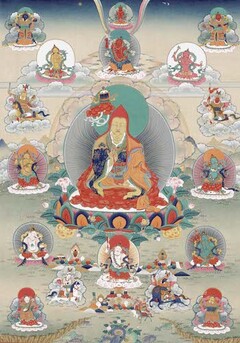 Latest Major Translation
1 September 2023
The Concise Excellent Vase of Jewels: A Wealth Practice of Kyechok Tsülzang
This practice invokes Lama Norlha as Kyechok Tsülzang (skyes mchog tshul bzang), the third of Guru Padmasambhava's twelve emanations according to the Tukdrup Barché Kunsel (thugs sgrub bar chad kun sel) maṇḍala. Jamgön Kongtrul created a sādhana from Chokgyur Lingpa's original revelation, which Tsikey Chokling Rinpoche here abbreviates and, in places, augments.
---
September 2023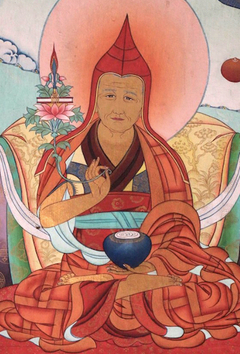 The Heart of the Matter: A Lineage Prayer for the Excellent Vase of Jewels Wealth Practice | Chokling Tersar
A lineage supplication for the Chokling Tersar cycle focusing on Lama Norlha known as The Excellent Vase of Jewels Wealth Practice (nor sgrub rin chen bum bzang). Read text >
---
September 2023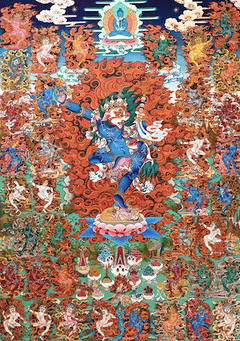 Siṃhamukhā, Lion-Faced Ḍākinī: The Secret Female Practice from the Heart-Essence of the Vast Expanse | Siṃhamukhā
The Longchen Nyingtik sādhana of Siṃhamukhā, the Lion-Faced Ḍākinī, which is considered to be the secret, wrathful aspect of the Female Practice (Yumka). Read text >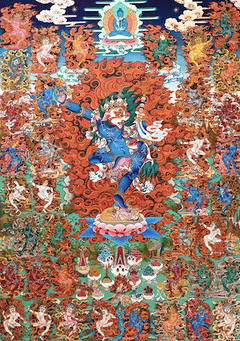 The Shower of Blessings: A Prayer to Siṃhamukhā, the Secret Female Practice | Siṃhamukhā
A lineage supplication for the Longchen Nyingtik practice of Siṃhamukhā, the Lion-Faced Ḍākinī, which is the secret, wrathful aspect of Yumka, including additional verses by the Third Dodrupchen. Read text >
---
Other Recent Additions
September 2023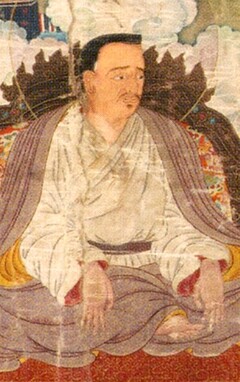 The Nail of Taking Death as a Friend | Advice
This brief instruction on using death as an opportunity to recognize luminosity and attain the dharmakāya is part of a collection of instructions known as the 'five nails that dispel hindrances', a teaching that derives from Nāropa. Read text >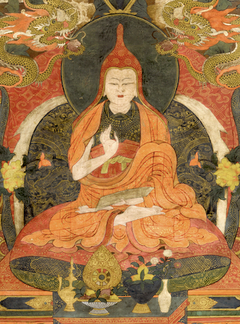 An Illusory Symphony: A Song of Debate Between Waking and Dream States | Advice
In this inventive song a debate between Waking and Dreaming, about which one is real, is adjudicated by Profound Wisdom (prajñā). Read text >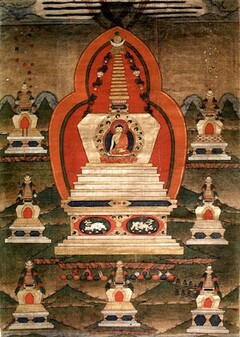 In Praise of the Stūpas at the Eight Great Sacred Places | Praise
This text (Toh 1133) is the longer of Ārya Nāgārjuna's two short eulogies praising the stūpas at the eight great sacred places commemorating significant events in the life of the Buddha. Read text >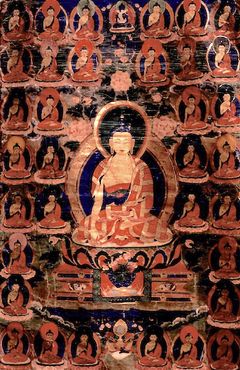 Ornamented with Precious Names: In Praise of the Thirty-Five Sugatas | Thirty-Five Buddhas
A poetic eulogy (Toh 1142) that extols the thirty-five Buddhas, who feature in confession practices such as the Bodhisattvas' Confession of Downfalls, also known as the Sūtra of the Three Heaps. Read text >
---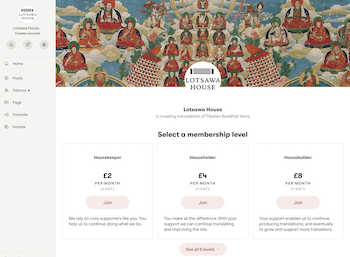 Become a Patron
Please consider supporting us with as little as $2 per month on Patreon. We rely on the generosity of patrons to continue translating important, interesting and inspiring texts and making them available 'on the House'.
---
Highlights from Archive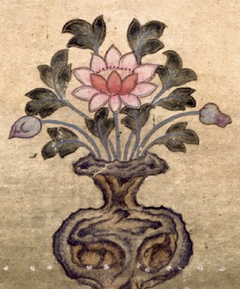 Teaching on the Offering of Flowers | Offering
This unusual text, which the author playfully suggests was requested by a bouquet of flowers, discusses the qualities and benefits of floral offerings. The translation is by Tulku Thondup Rinpoche and Philip Richman. Read text >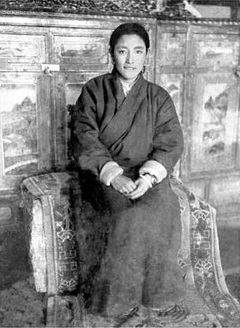 Beautiful String of Jewels: A Heart Advice | Advice
Jamyang Khyentse offered these words of heart-advice, encapsulating the entire Buddhist path, to Khandro Tsering Chödrön (1929–2011), his spiritual consort. Read text >
Featured Topic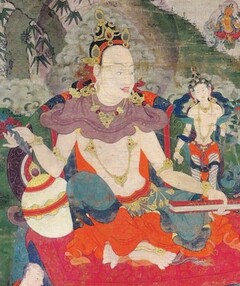 Texts from the Ḍākinīs' Great Dharma Treasury (mkha' 'gro'i chos mdzod chen mo), a 53-volume collection published in 2017 to showcase writing by and about female Buddhist masters. View topic >
---
* Lotsāwa ལོ་ཙཱ་བ་; lo tsā ba n. Title used for native Tibetan translators who worked together with Indian scholars (or paṇḍitas) to translate major buddhist texts into Tibetan from Sanskrit and other Asian languages; it is said to derive from lokacakṣu, literally "eyes of the world". See also paṇḍita.
Lotsawa House is registered in the UK as a Community Interest Company (#14358325), a category of company which exists primarily to benefit a community or with a view to pursuing a social purpose, with all profits having to be used for this purpose.